September 19
The cable-controlled ROV QUEST can dive down to 4000 meters and is equipped with a suite of sensors, such as acoustic sonar and a CTD. Various high-resolution cameras document the deep-sea environment with exceptional high quality and precision. The two manipulator arms, remotely controlled from the research ship with the aid of a video feed, collect water, rock and sediment samples and can deploy scientific experiments in optimal positions on the deep seafloor.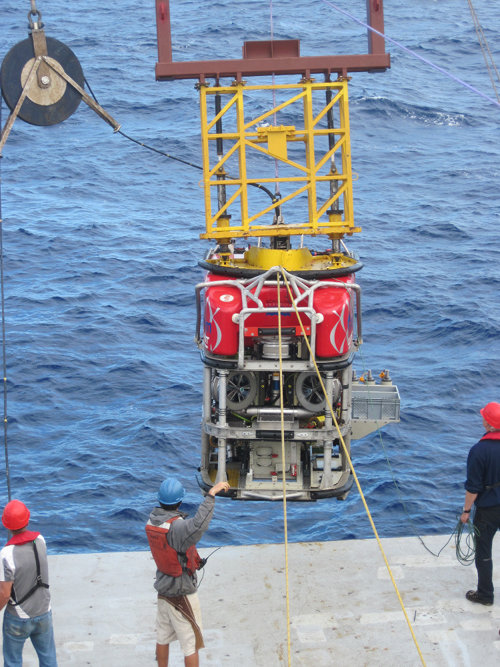 The QUEST vehicle is a full sized "work class" deepwater ROV, originally designed to serve industrial needs of offshore production and intervention tasks. Built by Schilling Robotics in Davis, California, QUEST is continuously adapted to the needs of deep-sea research, utilizing its high electrical power and large payload capacity to provide a versatile platform for state-of-the art deep water science at water depths down to 4000 m. Since its initial deployment during expedition "M58-3" in June 2003, QUEST is routinely operated worldwide aboard German research vessels up between two to five times per year. The expedition to the Lau Basin with the R/V Roger Revelle is the first expedition on a US research vessel. Today, QUEST has proven its value on over 28 expeditions since 2003. By the summer of 2012, QUEST had completed more than 300 scientific dives between 280 and 4014 m depth.
MARUM, the Center for Marine Environmental Sciences at the University of Bremen in Germany has been deploying marine technology instruments during ship expeditions for over 20 years. Considerable expertise has been developed regarding marine technology equipment. The ROV QUEST is but one example. Others are an autonomous underwater vehicle (AUV) and an underwater drill.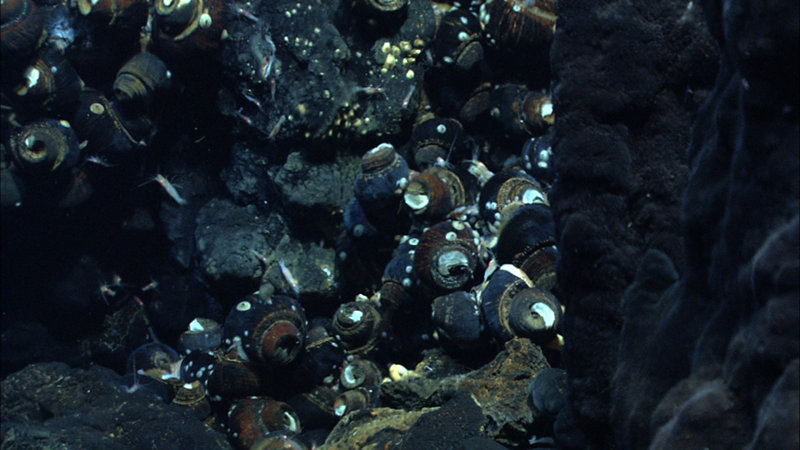 MARUM as a research center at the University of Bremen aims at understanding the role of the ocean in the Earth's overall system by employing state-of-the-art methods. It examines the significance of the ocean within the framework of global change, qualifies interactions between the marine geosphere and biosphere, and provides information on the sustainable use of the ocean.