August 7, 2014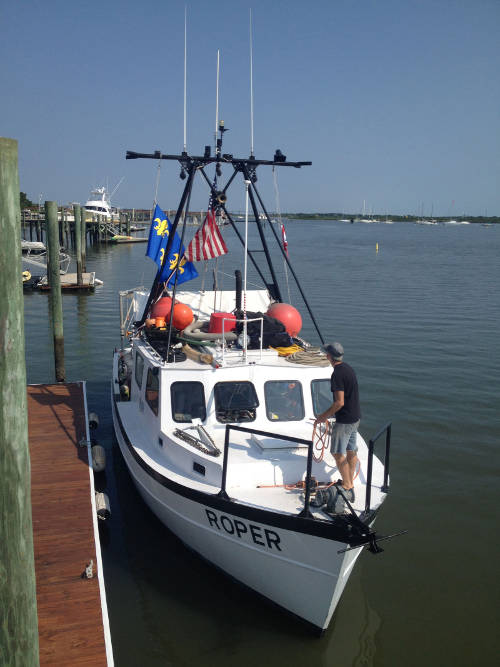 For the last 17 days, we have been crunching data gathered during the first cruise. Brendan has looked at the sonar data, while Sam has been focused primarily on the magnetometer data.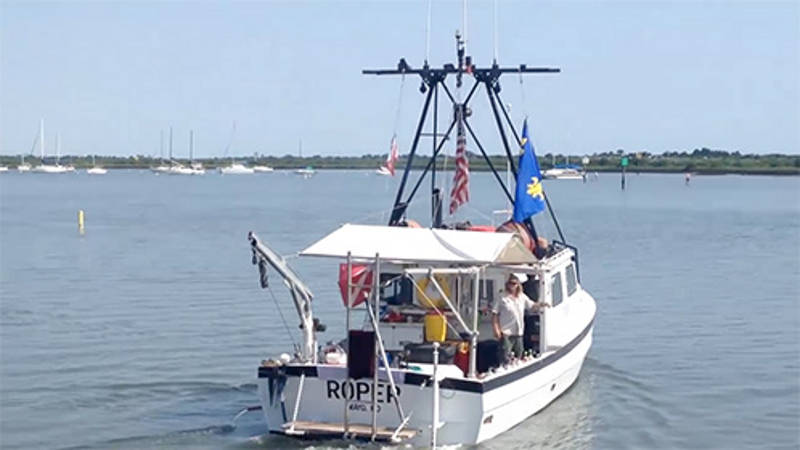 Data Analyses
Preliminary analysis of the sonar images suggests that, as we had expected, most of the ferrous objects detected by the magnetometer are buried beneath the sand. Thus they are not visible in our sidescan sonar images. So most of our effort has been geared towards the magnetometer analysis, which of course we always knew would be the key technology utilized to find the French Fleet.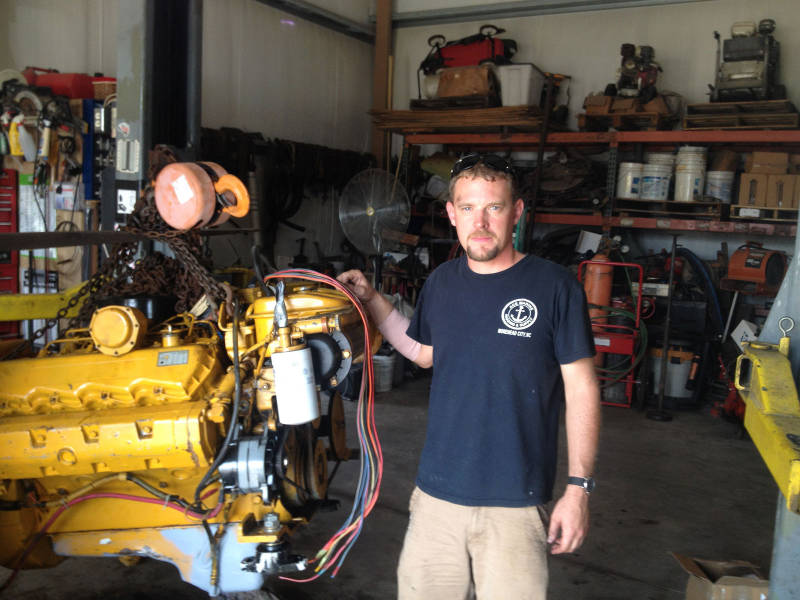 Sam was not the only one looking at this data. We have been very fortunate in that a number of our colleagues from other institutions have offered their help with our work, and we have had some of the best minds in the industry wrapping around our data.
Bert Ho of the National Park Service's Submerged Resources Center took our data and ran it through a Geographical Information System (GIS) Visualization tool developed in conjunction with a leading GIS software company. This very quickly created a magnetic contour map of as many as 94 magnetic anomalies, after filtering out the natural (diurnal) variation in the survey area over the entire survey block.
At the same time, Doug Hrvoic, the President of the company Marine Magnetics, Inc. , which developed our magnetometer, has been conducting a similar analysis and diurnal correction using a different set of software.
Finally, Jeff Enright of the archaeological consulting company SEARCH, Inc. also put in many hours assisting Sam with data analysis and was particularly helpful in solving some problems we had concerning satellite positioning of the raw mag data. Between Sam and Jeff's independent and cooperative analyses we came up with a list of five targets that seemed to be particularly likely to represent the remains of historic shipwrecks. Our focus over the next two weeks will focus primarily on these targets, though we have plenty of other, secondary anomalies that also might represent historic wrecks.
Preparing to Be Underway Again
So the big day has finally arrived! As we load up all of the equipment necessary for the next cruise, we are confident in our boat as Brendan has overseen some vital maintenance work in between cruises. While Sam had his head buried in endless magnetic numbers for the past two weeks, Brendan worked with a local marine mechanic to remove the engine from the Roper so that new engine mounts could be installed and other needed repairs could be made. Despite the tight schedule, we have timed all of the scientific and mechanical work so that our vessel is ship-shape and we are ready to start the next phase of the project—that of testing our primary targets.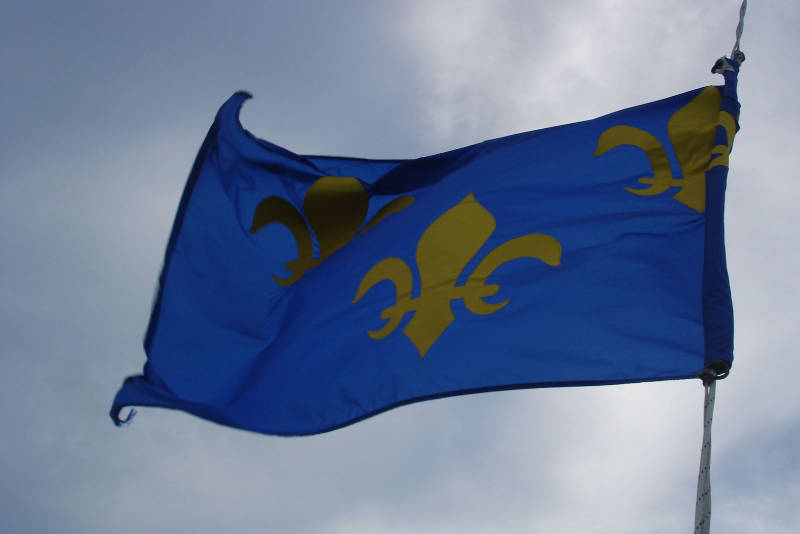 There is a lot of equipment to load on the boat, as we will need both magnetometer and sonar equipment to re-survey our most promising targets, and diving and excavation equipment for our divers to get down to and expose the targets. All of that equipment is in addition to the food, water, and other supplies required to keep four scientists alive at sea for six days.
We met at the Lighthouse at 6:00 am to begin loading gear, and it takes about five hours before we are ready to pull away from the dock. On board for this cruise is myself, Sam Turner, Brian McNamara, and David Howe.
This is Dave's first cruise on the French Fleet project, but by no means his first on the Roper—he is her primary captain and also owner, and thus is the man who has enabled most of our research over the past five years. We are excited to have him aboard for Cruise 2!
Also on board is a special flag, that was given to us by rangers at the Fort Caroline National Memorial. This is the French triple fleur-de-lys flag, the historic flag of France, which flew over the National Memorial until it was lowered by Park rangers Craig Morris and Lynda Corley and given to us to fly during the search for the French Fleet.
With that flag snapping in the breeze its hard not to feel both excited and confident about the upcoming search!