June 2014 Sampling Cruise
On June 18, 2014, eight of us set out on a 10-day research cruise aboard the M/V Spree – Rick Gomez, Evan Tuohy, Milton Carlo, Mike Terrell, Casey Coy, Mike Echevarria, and Robbie Christian as divers and me as the sample processor. This was the third research cruise to Pulley Ridge and second to the Dry Tortugas to collect samples for genetic analyses. This cruise is one of two cruises that make up the Coral Ecosystem Connectivity 2014 expedition.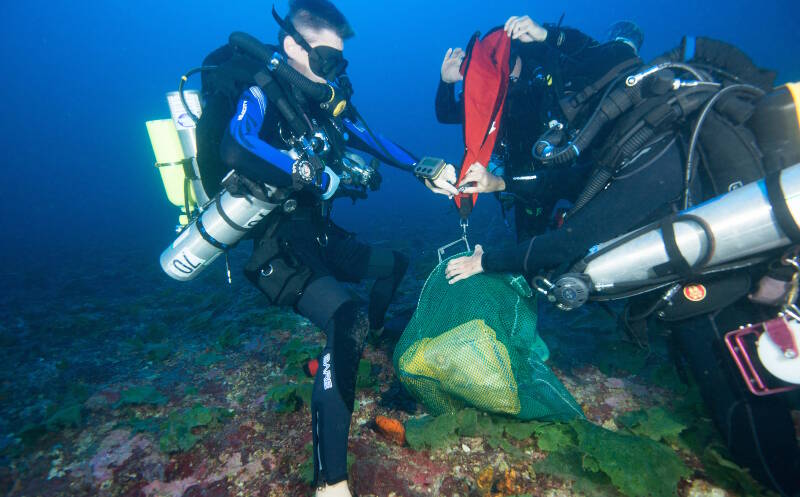 Our primary objectives for the cruise were to increase the sample size for each of the several target species, including two types of corals (Montastraea cavernosa and Agaricia spp.), a sponge (Xestospongia muta), fish (Stegastes partitus), and calcified algae (Halimeda spp.). We were also to recover and redeploy instruments that track oceanographic currents.
The Coral Ecosystem Connectivity 2014 expedition is part of a five-year study to investigate the role that the mesophotic reefs of Pulley Ridge (off the southwest coast of Florida) may play in replenishing key fish species, such as grouper and snapper, and other target species in the downstream reefs of the Florida Keys and Dry Tortugas. To understand the potential population connectivity between Pulley Ridge and the Florida Keys and Dry Tortugas, we require information about the ocean currents and biological and genetic data about the target species.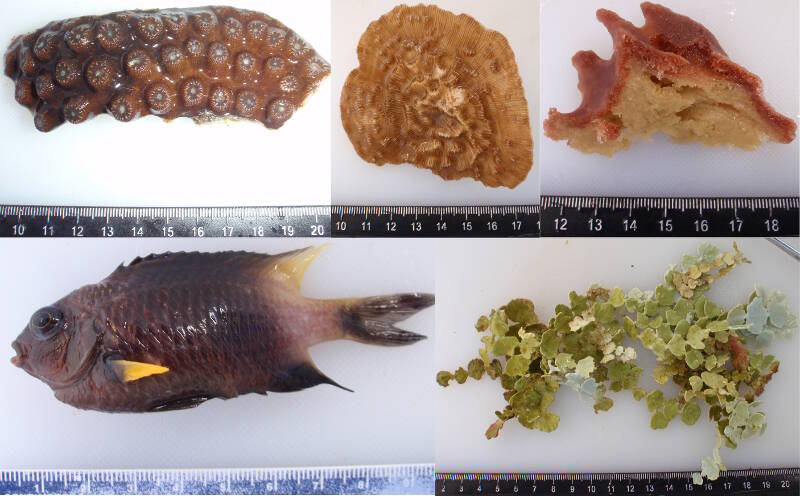 Locating the Acoustic Doppler Current Profiler Moorings
Our first assignment was to locate the three bottom-mounted acoustic Doppler current profiler (ADCP) moorings. These instruments measure oceanographic currents from the seafloor (230 feet) to the surface. Our job was to exchange the existing instruments with new ones containing fresh batteries.
Following each ADCP swap, we released a surface drifter. These buoys travel with the surface currents and regularly transmit their location via satellite. This allows oceanographers to visualize how the currents and passive particles suspended in them are moving across the region. Data from the three ADCPs and the surface drifters will be used to examine the potential pathways by which larval organisms are transported between Pulley Ridge and other reefs in the Florida Keys. When combined with the project's biological data, these oceanographic data will help to provide a more complete picture of population structure across the study area.
Sampling Sites
The diver team sampled some of the most productive sites from previous cruises, in addition to exploring some new promising sites. In order to pick the best sites for the divers' limited bottom time, we used a combination of collection data from last year's cruise and species density data from 2011. Some sites have more coral, algae, or fish than others, so the divers divided up tasks accordingly and efficiently.
Pulley Ridge is not what you would consider a typical coral reef. Hard coral cover is relatively low, between one and ten percent, and macroalgae and coralline algae are more common. The bottom is covered mostly by coral rubble with occasional sand patches. Most of the sampling sites are between 190 and 230 feet (58-70 meters) deep with murky thermoclines and often strong currents.
Fortunately, over the course of 10 days, we were blessed with flat seas, high visibility, and calm weather. The divers were able to maximize their collecting time on the bottom, and armed with the knowledge from previous cruises. They collected a record number of samples: 61 Montastraea cavernosa, 73 Agaricia spp., 87 Stegastes partitus, 74 Xestospongia muta, and 55 Halimeda spp.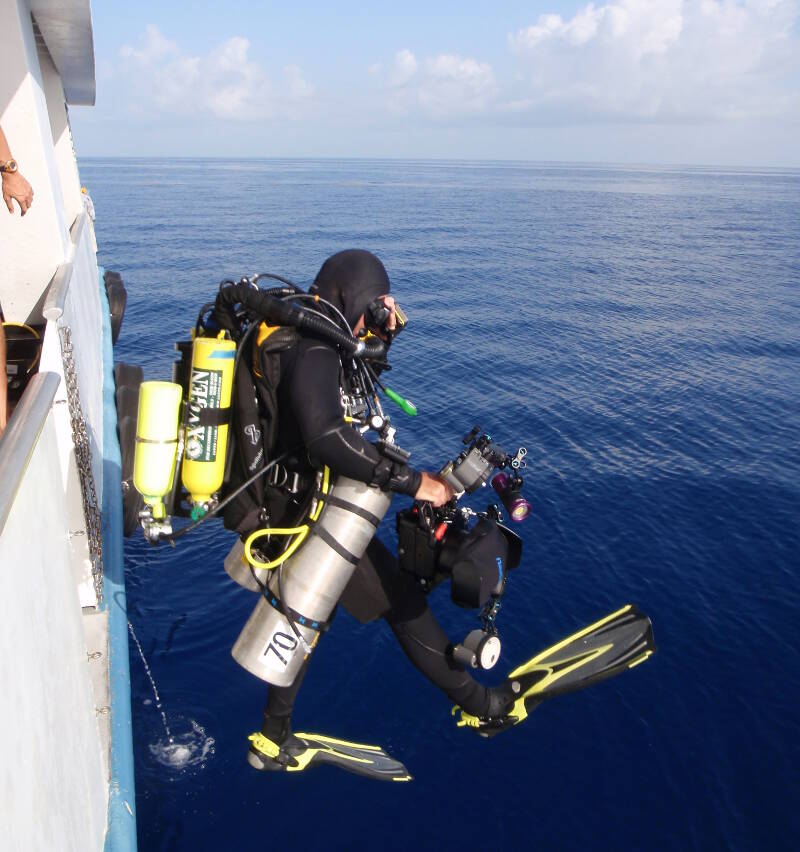 About Technical Diving
When technical diving at Pulley Ridge, specialized gear known as rebreathers are a necessary tool for scientific sampling at over 200 feet, as traditional open-circuit diving would require so much gas that the divers could not carry the cylinders easily.
Rebreathers scrub carbon dioxide and monitor oxygen levels constantly, making fine adjustments to create a safe breathing mix using 100 percent oxygen and a diluent gas. The Pulley Ridge divers were using a hypoxic 11 percent oxygen mix (where normal air is 21 percent) with 63 percent helium, to counteract the potentially fatal responses to high nitrogen and oxygen at depth.
With rebreathers, the technical team was able to carry less gear and extend their bottom time safely to 15-20 minutes.