Fishes in the Arctic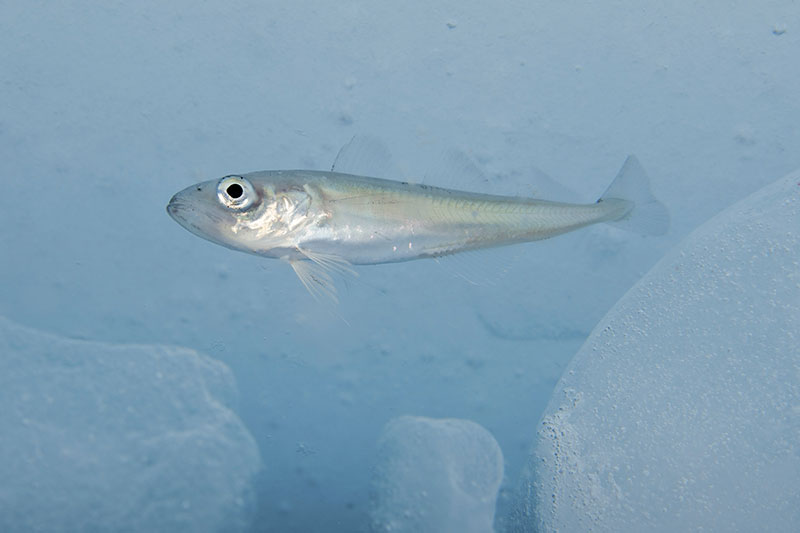 Fishes in the Arctic Ocean, as in most other ocean regions of the world, are an important part of the ecosystem. Some species live within the water column while others live close to the seafloor, and they are important predators on plankton and bottom-dwelling animals (benthos). Fishes themselves are then important prey for marine mammals and seabirds, making them an essential link in the Arctic marine food chain.
A recent census estimates there to be about 240 fish species in the Arctic, mostly sculpins, snailfishes, eelpouts, and cods. Probably one of the most numerous fish species in the Arctic is the Arctic cod, which takes a central role in linking the sea ice-associated and water column food webs to higher level consumers. A large array of seabirds, seals, and whales all depend heavily on Arctic cod. This species is of specific concern in a climate change context because its young life stages depend on sea ice as a habitat, and this central species in the Arctic food web may be severely impacted by the ongoing and projected sea ice loss.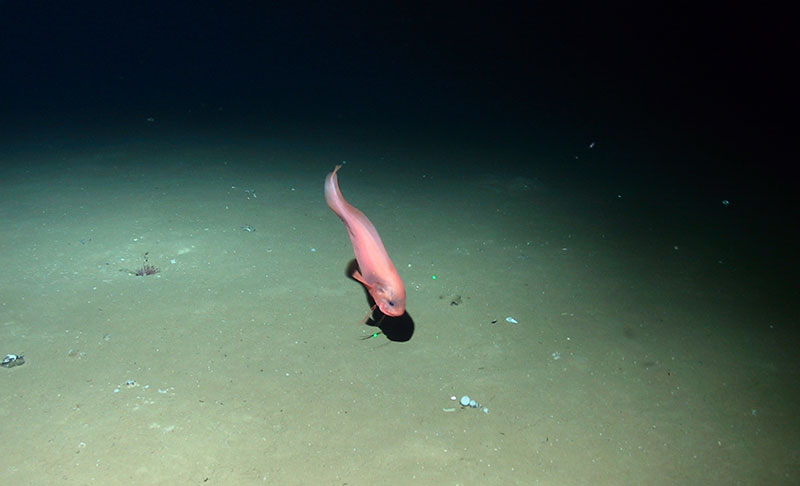 Fish species that are common to other Alaskan waters, and to the dinner plates of many Alaskans, such as salmon, are not very common in the Arctic, but they do occur. Chinnok, pink, and chum salmon are found in both the Chukchi and the Beaufort seas, but they are mostly restricted to coastal waters and use the coastal lagoon systems as migratory passage ways. Walleye pollock, Pacific cod, and Greenland halibut that are commercially important elsewhere are only found in small numbers in both the Chukchi and Beaufort Seas. On top of low numbers of these species of commercial interest, they also are of small size in Arctic waters, preventing a commercial fishery of any of these species in the Pacific Arctic region.
Diversity of fishes decreases with depth and distance from shore, so we expect the diversity of fishes in the Chukchi Borderland region to be relatively low. However, the low number of different species does not mean that fishes are not important. The species that do occur will still be of great importance to the functioning of the Chukchi Borderland ecosystem, as top-level predators in the deep-sea areas of the region and as food web links to mammal and bird consumers in the shallower regions.
Most of the deep-sea species in the Chukchi Borderland region will likely be snailfishes, eelpouts, or skates. However, with so little known about the marine organisms occurring in the Chukchi Borderlands, we would not be surprised if we found some new distribution records for some fish species!