August 21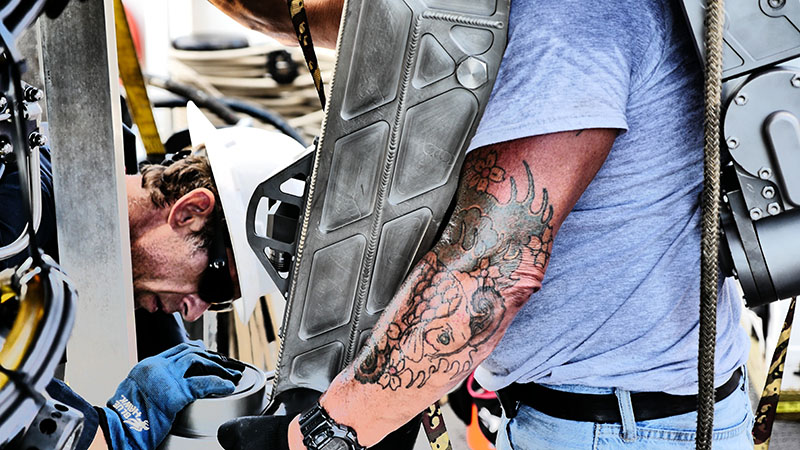 The Southeast Deep Coral Initiative (SEDCI) has an ally on our expedition to the West Florida slope. Ralf Meyer of the non-profit Green Fire Productions joins us on this mission to document our findings as well as the scientific process at work. We were curious what motivates him to tell the story on film, so we asked about it.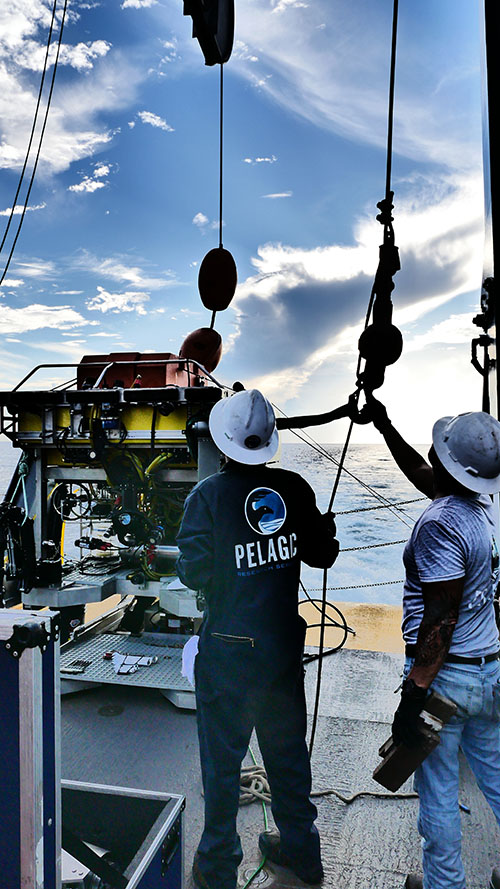 Why were you inspired to come out to sea with us?
Ralf: I am always interested in deep-sea research stories (I'm currently reading 20,000 Leagues Under the Sea again), and the goal of this mission works well with my personal ideal. We are in the midst of an education and outreach campaign: Ocean-Frontiers.org, a set of films about marine spatial planning and ocean stewardship in the U.S. and Canada. We ultimately want to produce an extended viewer guide or school curriculum to supplement the films, and this cruise mission fits perfectly with our existing materials.
What has made an impression on you?
I now understand what it takes to get a glimpse of the deep underwater world – in this case, thousands of tons of steel (the ship), a crane and winch with 2.5 miles of cable, a 4,000-pound remotely operated vehicle (ROV), a 180-pound ROV arm to pick up one of the most fragile animals on Earth, and a bunch of tough characters!
There is really no analogy on land for this kind of work, and it's impressive to me that deep-sea corals are creating jobs in the U.S. focused on solving their many mysteries. I also marvel at the scientists working day and night to pool combined intelligence and endurance to make the most out of the data gathered from ROV dives.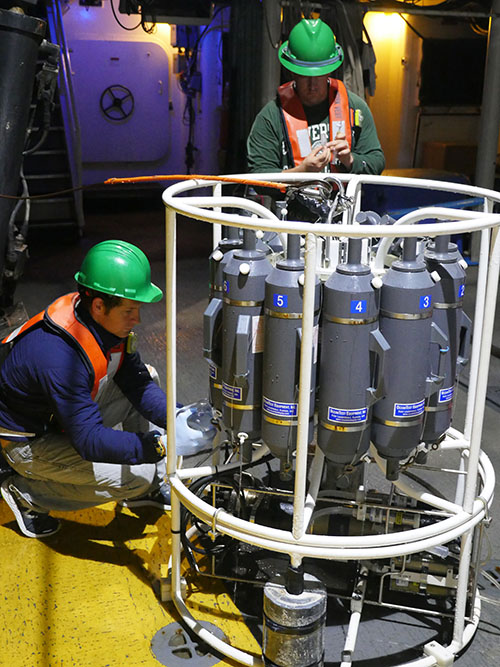 What kind of outcome would you like to see from this work?
Well, requiring politicians to join this ship's crew for a week might just change some staunch attitudes about science! But really, I hope that our film will help to create support for deep-sea habitats in the U.S. and all over the world.
What are your plans for the film?
We will put it on the web free for everyone to see. Green Fire hosts public events and works with more than 1,000 partner organizations to promote community film events with panel discussions in places where people are struggling with ocean issues. This story has wide appeal, so we are looking forward to showing it!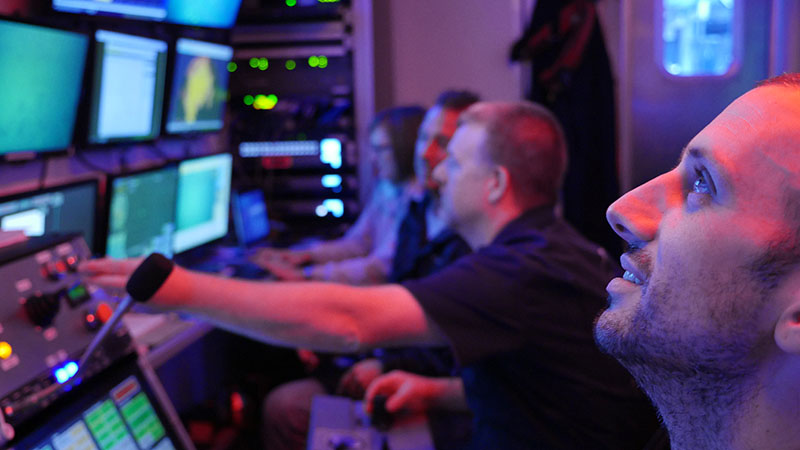 What do you get out of this work?
I like to show how ocean stewardship is also unexpectedly land-based, for example through wetland creation in Iowa to help mitigate the dead zone in the Gulf of Mexico. People are aware that we have ocean issues no matter where they live, and if they are interested in the health of planet or the health of their kids, I like to help draw connections and promote solutions. After 30 years of filming and telling stories, I have seen that small things change the world in incremental units of advancement.
The expedition is supported by NOAA's Deep Sea Coral Research and Technology Program through the Southeast Deep Coral Initiative (SEDCI), a multi-disciplinary effort that will study deep-sea coral ecosystems across the Southeast United States in 2016-2019.