July 2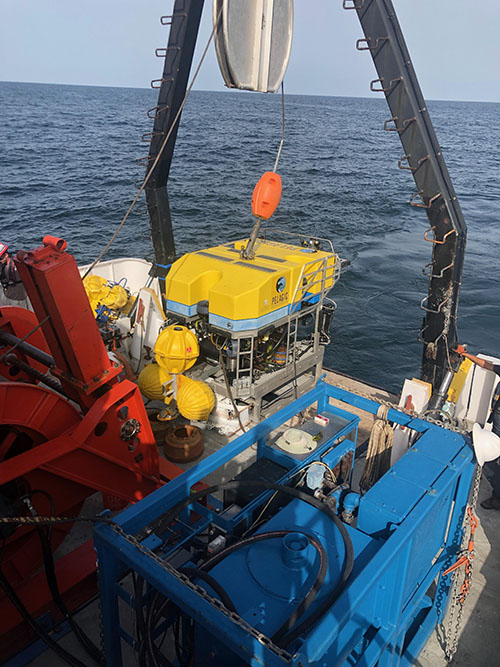 Our expedition may be coming to a close, but this is only the beginning of our research. Over the past eight days we have collected sediment cores, pore water from sediment cores, and water from the column above the shipwrecks. These samples all must be analyzed once they are brought to the laboratory in order to discover the story they can tell us.
We also deployed four acoustic landers with five microbial recruitment experiments each. These experiments contain both oak and pine wood, which are common types of wood used in ships that were built in the 19th century. The wood surfaces will collect biofilms for the next four months. In November, we will return and use a hydrophone to call the landers home. They will rise to the surface, bringing the wooden surfaces with them. We will then collect the biofilm from these surfaces and analyze it back in the lab. With these experiments, we are looking at the dispersal patterns of microbes from the shipwreck. The hypothesis is that the abundance and diversity will be higher near the shipwreck and decrease with distance from the shipwreck. This pattern would indicate that the shipwreck is acting as an island of diversity for microbes. Since there are over 2,000 known shipwrecks in the Gulf of Mexico, they are potentially playing a huge role in the microbial biogeography of the deep sea. Understanding how shipwrecks influence microbial biogeography in the deep sea then becomes very important.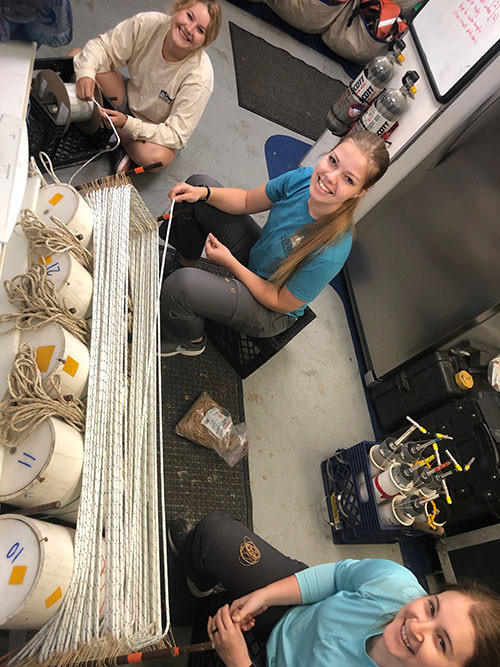 All the lander deployments were extremely nerve-wracking. Watching the experiments be released on the seafloor, anticipating what they will bring back to the surface in four months, is a feeling like no other. I will be waiting in quiet anticipation until we set out on the next part of expedition in November to call the landers home and see what story the experiments can tell us about microbial life at shipwrecks.