June 28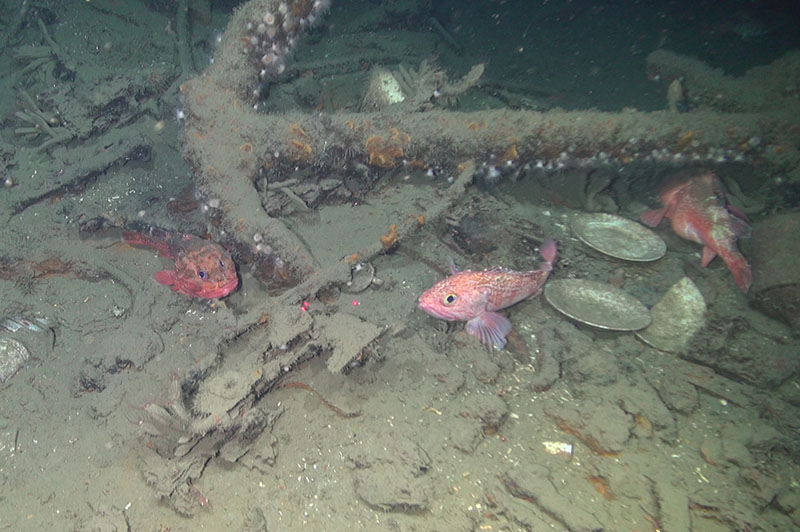 When you're working 550 meters (1,800 feet) underwater, some days are a reminder that patience isn't just a virtue, it's also a job requirement. For over eight hours yesterday, we conducted the first detailed archaeological investigation of the shipwreck known as Site 15711—at least when we could see it in between the clouds of suspended silt that seemed to be perpetually up current from the remotely operated vehicle's (ROV) camera lens. The seafloor was soft, but our wills (and the current) were strong and we persevered through the haze, collecting enough video data to confirm that Site 15711 is a wooden-hulled sailing vessel, likely dating to the mid to late 19th century.
Site 15711's name comes from its ID number in the Bureau of Ocean Energy Management's (BOEM's) database of shipwrecks in the Gulf of Mexico. It was first reported to BOEM in 2013, during a sonar survey conducted by an oil and gas company to identify hazards and potential archaeological resources in its offshore lease area. That ambiguous sonar target was confirmed to be a shipwreck when another company collected a small and incomplete sample of still photographs over it in 2017. Since then, we have anxiously been awaiting an opportunity to get a complete picture of the site. Today that opportunity was realized.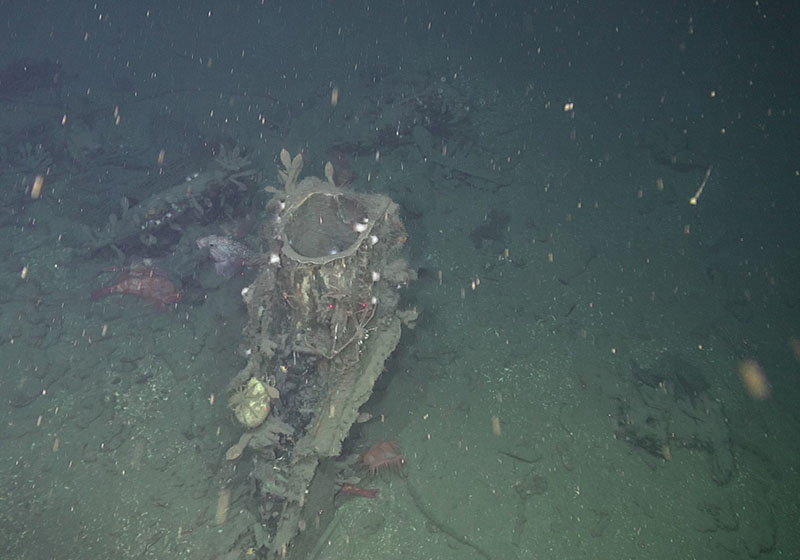 The shipwreck site is approximately 20 meters (66 feet) long and 10 meters (33 feet) wide, including a small debris field of rigging off to the starboard side. The wreck lies virtually flat to the seafloor, with almost none of the wooden hull exposed except for portions of the stem and stern posts. Some frames and inner planks forming the lower hull can barely be seen beneath a covering of the soft seafloor silt. Sections of copper sheathing, which was used to protect the hull from wood-eating organisms and is a clue to the vessel's age, can also be seen in some areas of the wreck, though far less than has typically been observed on other Gulf of Mexico shipwrecks from the same time period. Other artifacts that will help archaeologists further identify and date the shipwreck include ceramic dinnerware, glass bottles, stoneware jugs, an anchor, wire rope rigging, a windlass, and a ship's bell. The archaeological analysis of the wreck is just beginning, however, and more clues should emerge after further viewing of the ROV video.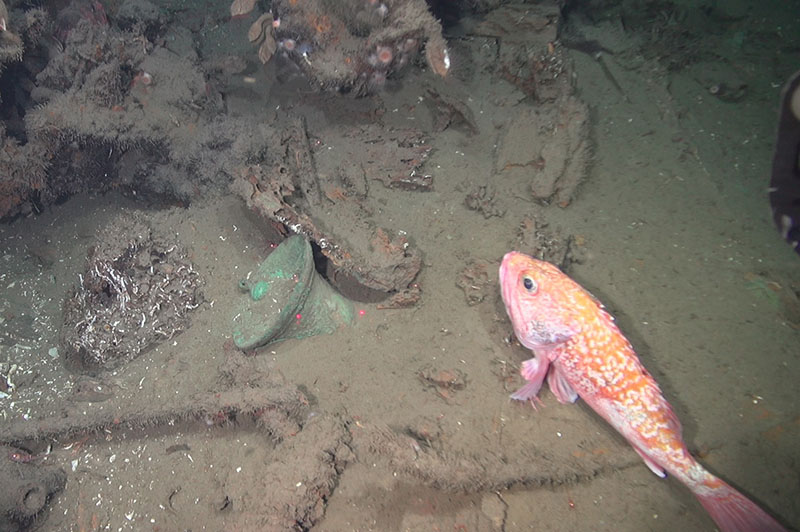 Yesterday's work wasn't easy, but few things worth doing are. Particularly when the reward is getting to investigate a shipwreck that no one has seen for over 100 years. More study of the wreck and its microbiological environment remain to be done, and many archaeological questions remain to be answered. Perhaps the first one is, what's a better name than "Site 15711" to call it now?