November 28
3D Printing at Sea: Project Overview
by Joshua Allder, University of Rhode Island
November 28, 2018
Ahoy! My name is Joshua Allder and I am a senior Ocean Engineering student at the University of Rhode Island. My team and I were fortunate enough to get the opportunity to perform some research for our senior capstone project on board NOAA Ship Okeanos Explorer. Here is a brief overview of our project and what we have accomplished so far.
Our main focus is 3D printing in a dynamic environment (i.e., on a ship while underway), but more specifically, 3D printing with a Stereolithography Apparatus (SLA) style printer. This style of printer uses an ultraviolet (UV) curable liquid and a laser to cure the liquid layer by layer. This results in a more dense and higher-resolution print than the more commonly known extrusion style printers. Below is a photo of the printer we are using, the Formlabs Form2 SLA Printer.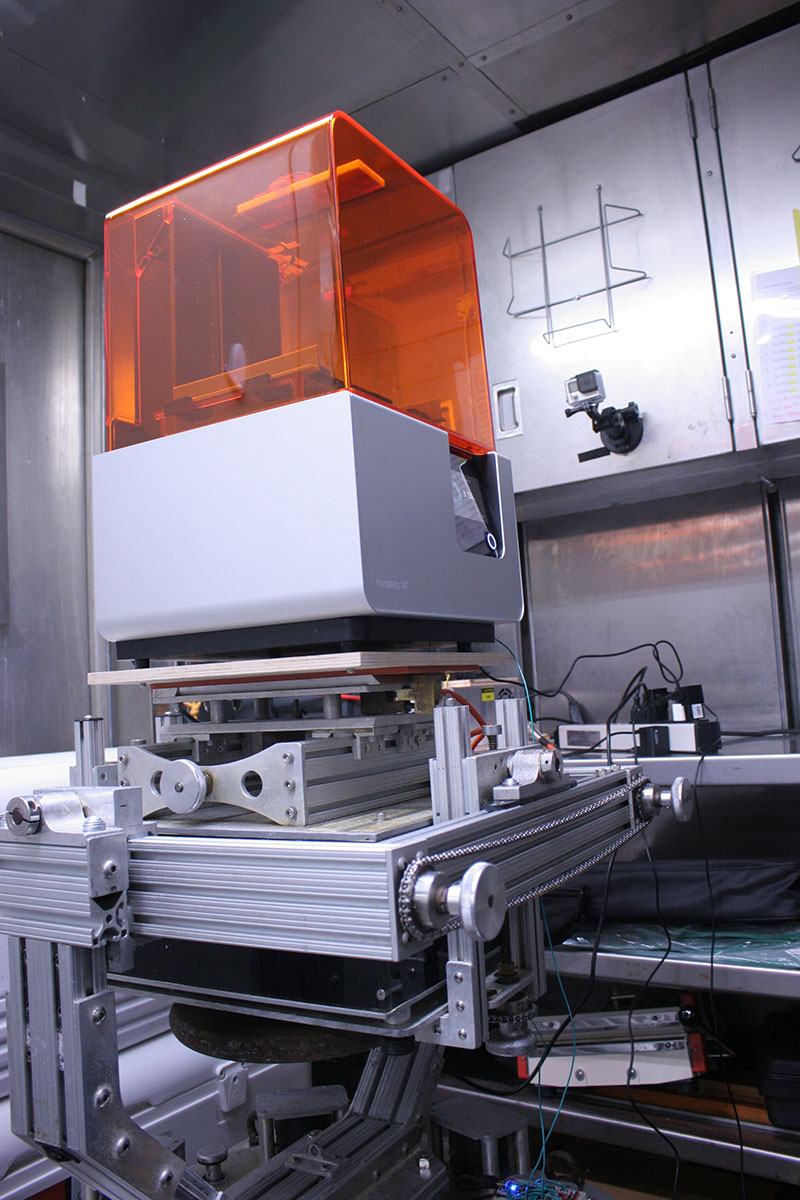 As you can see in the photo above, the printer is not sitting on top of a bench. Instead, we have mounted the printer to a stabilization platform, known as the GyroPro, which is most commonly used to stabilize IMAX cameras. Since this printer uses a curable liquid resin, the resin needs to remain level relative to the build platform; any motion from the ship could cause this resin to slosh around. Our team is investigating how well the GyroPro stabilization platform can stabilize the printer, so we can assess how well the printer can print when it is placed in a dynamic environment.
We have come up with a test matrix to try and evaluate how well the printer can perform different tasks so that we can both quantify and qualify our results. Last night, we performed our baseline test while the ship was tied up to the pier in San Juan. In the image below, you can see the various items we printed as our controls.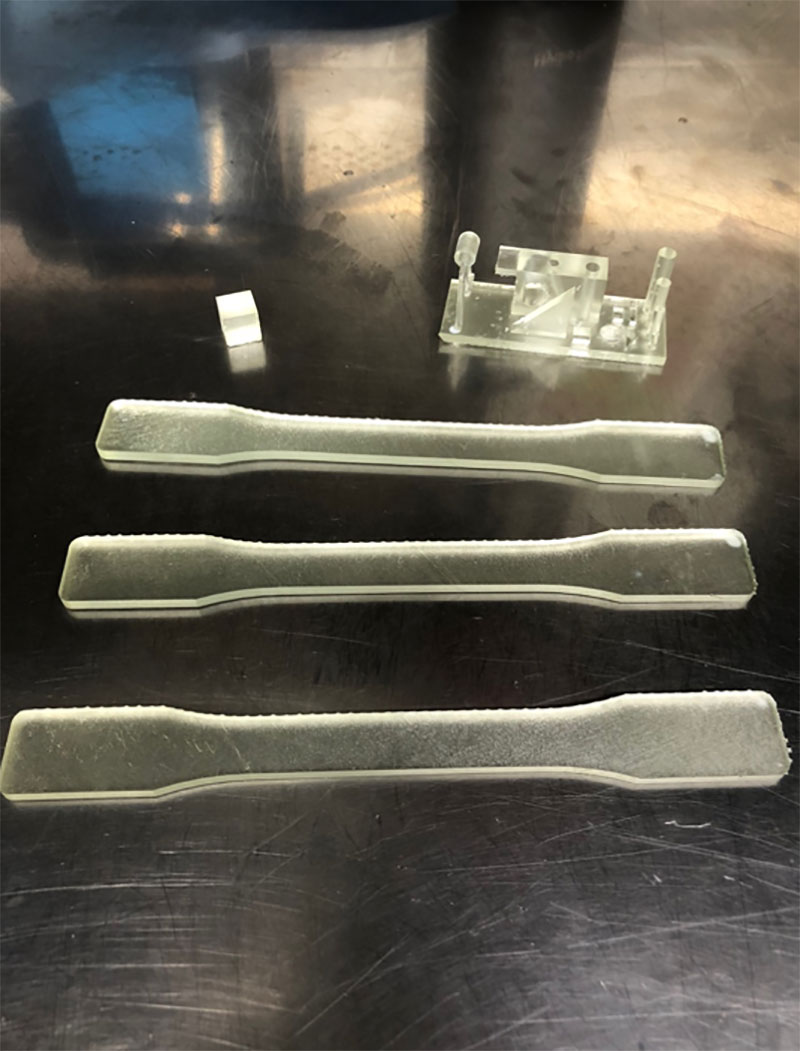 The pieces in the batch print allow us to quantify and qualify our results in various ways. The three long pieces are used for tensile testing, which allows us to quantitatively asses the mechanical properties of the results. The small cube in the top left corner of the picture is a nice metric to allow us to see if the print has any deformities from the motion of the ship. The final component of the batch print, pictured in the top right-hand corner of the picture and known as the 'Devils Playground,' is a part that challenges the printer's capabilities in great detail. This part allows us to both quantify and qualify the results from the various shapes and known dimensions.
We are currently underway to Nassau in the Bahamas and we have started our first batch print while at sea. We look forward to seeing the results!