Wimble Shoals
From July 22-August 8, 2020, a team of researchers led by NOAA's Office of National Marine Sanctuaries in partnership with the National Centers for Coastal and Ocean Science and East Carolina University Program in Maritime Studies explored Wimble Shoals, located adjacent to Rodanthe, North Carolina, on Duke University's Research Vessel Shearwater. The Wimble Shoals Project team was seeking to characterize the maritime heritage resources of Wimble Shoals in order to enhance our knowledge of coastal processes affecting cultural resources (shipwrecks) and the marine ecosystem off Hatteras Island.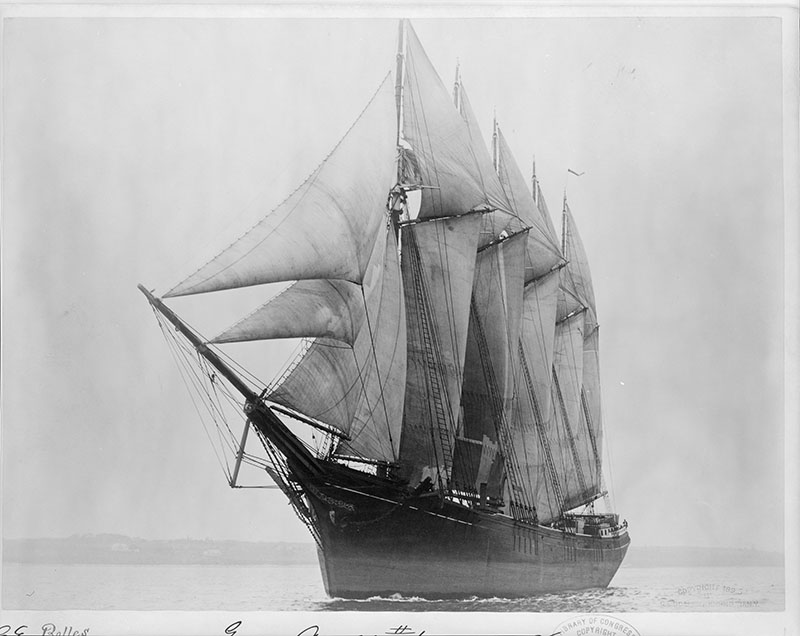 By classifying the underwater heritage in the area, project researchers also hoped to better understand the relationships between dynamic sediments and the discovery and preservation of significant shipwreck sites. Following extensive historical research, archaeologists spent two weeks employing geophysical techniques to accurately record the shoals and search for shipwrecks.
The study has the potential to assist in informing best management practices regarding sand resources and mineral extraction in relation to submerged cultural resources. Several shipwrecks reported in historic records are likely located on or near the shoals. Most significantly, the wreck of Mirlo, a merchant ship sunk by a German U-boat during World War I was a primary target of the search effort. The history of Mirlo is important to understanding World War I off the U.S. East Coast and is of special significance to U.S. Coast Guard history and the U.S. Lifesaving Service.
Wimble Shoals
Wimble Shoals is a morphological ridge complex topped with subaqueous dunes that lies offshore of Rodanthe, North Carolina. The shoal is a series of five shore oblique ridges upon a gentle sloping Pleistocene surface. The shoal covers a 150-kilometer (93-mile) area extending 15-17 kilometers (9-11 miles) along the shoreline and 10 kilometers (6 miles) offshore.
The five ridges are approximately 500 meters (1,640 feet) wide, 10-13 kilometers (6-8 miles) long, and up to 7 meters (23 feet) high. The ridges are composed in a fan-like arrangement, which are attached to shore with a connection point to the south and separating to the north. The subaqueous dunes atop the ridges are formed through varying current directions and speed from major storm events. The shoals consist of medium to fine sand atop of discontinuous layers of silt, mud, and gravel. 1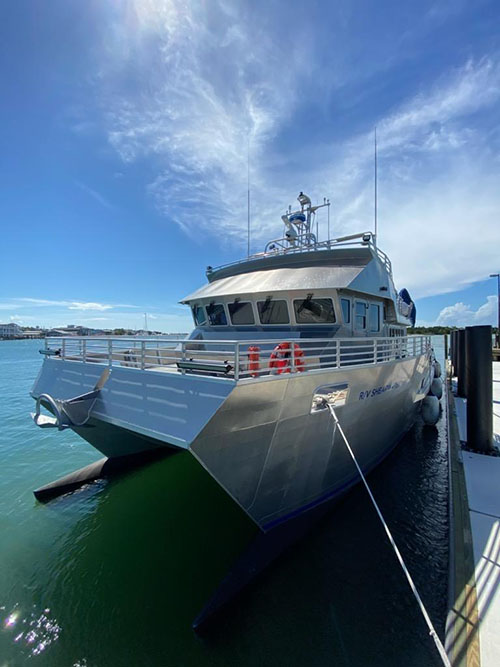 Given its proximity to shore and unique morphology, Wimble Shoals is a potential hazard adjacent to a major shipping route. Thus, it is likely that hundreds of catastrophic maritime events have occurred within the vicinity of Wimble Shoals over the past 400 years.
The NOAA Office of Ocean Exploration and Research supported this project through its Fiscal Year 2019 funding opportunity.
---