Cryopreservation and Culture of Sponge Cells for Production of Marine Natural Products
Some sponges produce chemicals (marine natural products) that can be developed to treat diseases. Unfortunately, a large quantity of the marine natural product is needed to develop it into a drug. One option to scale-up production of these chemicals is through cell culture.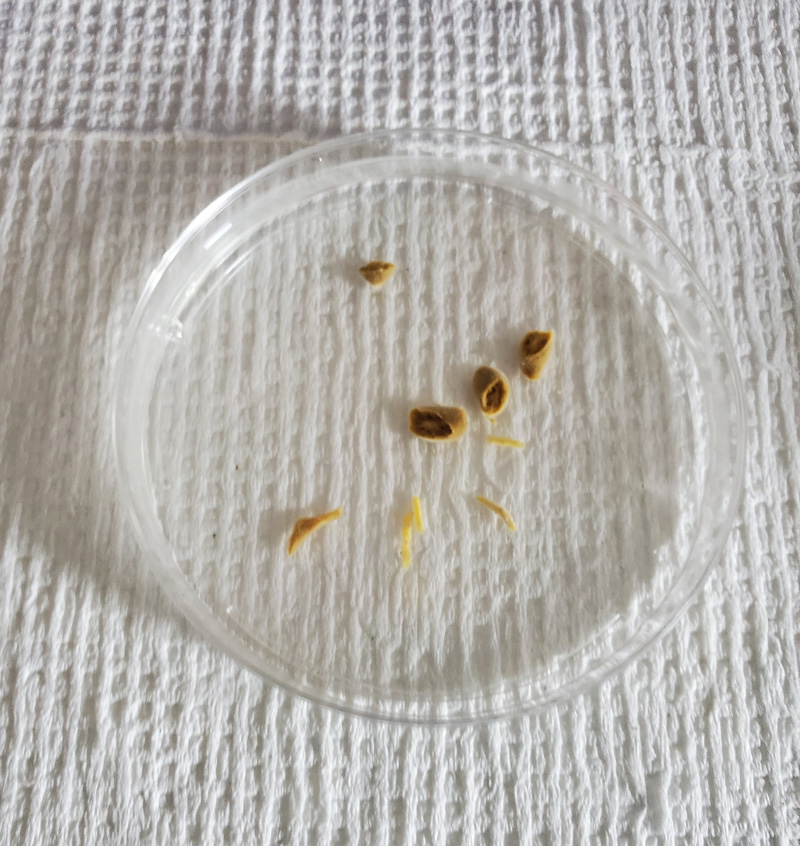 Unlike most animals, sponges do not have tissues but instead are made up of different types of specialized cells. For example, some cells pump water to provide nutrients, some digest food particles, others help provide the shape and structure of the sponge, and others may produce chemicals. Many sponges can be dissociated by squeezing to release individual cells, and the cells will re-aggregate to form a functional sponge.
Cells from sponges collected during this expedition will be cryopreserved (frozen) and stored in a biobank for later research back at the lab. Cells are cryopreserved by suspending them in a mixture of dimethyl sulfoxide (DMSO) and fetal bovine serum to protect the cells from ice damage. They are then frozen at a steady rate to very cold temperatures (-80°C/-112°F).
To scale-up production, the frozen sponge cells are thawed, cultured, and monitored for increase in cell number and/or production of the bioactive compound. This production method is less expensive and less destructive than harvesting from the wild or producing the marine natural product through laboratory synthesis.
The Harbor Branch Oceanographic Institute sponge cell biobank will hold cryopreserved cells collected from this expedition for future in vitro (cell culture) production of marine natural products.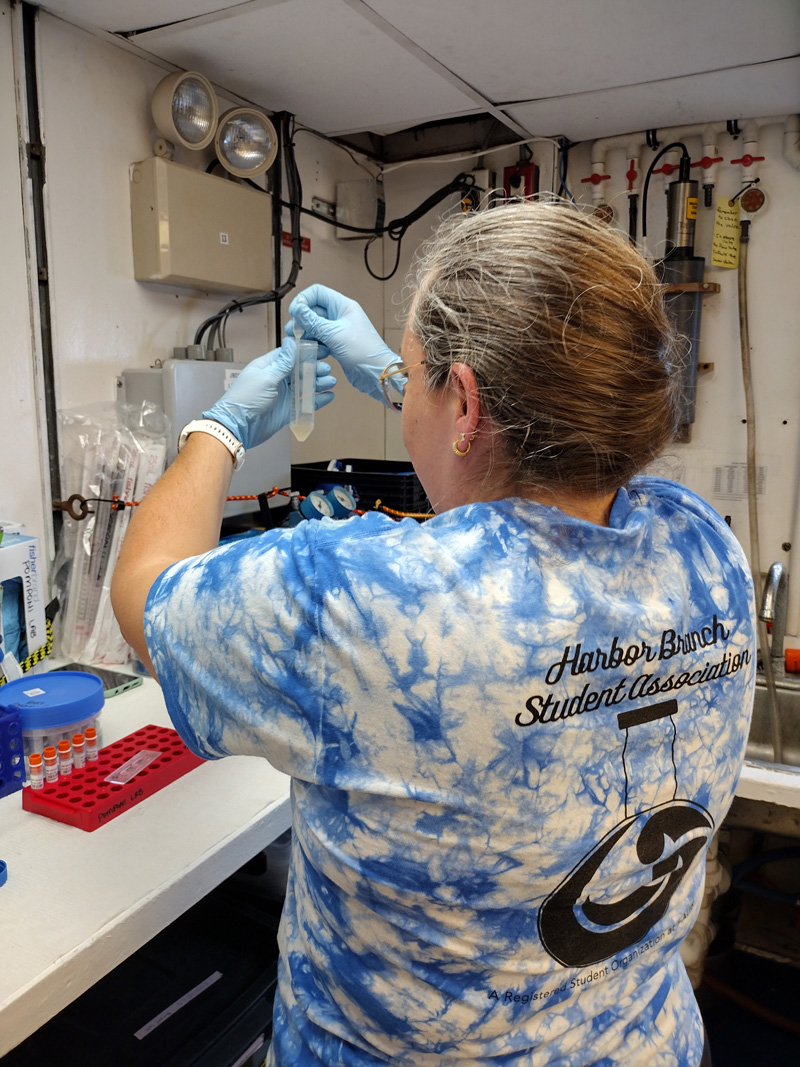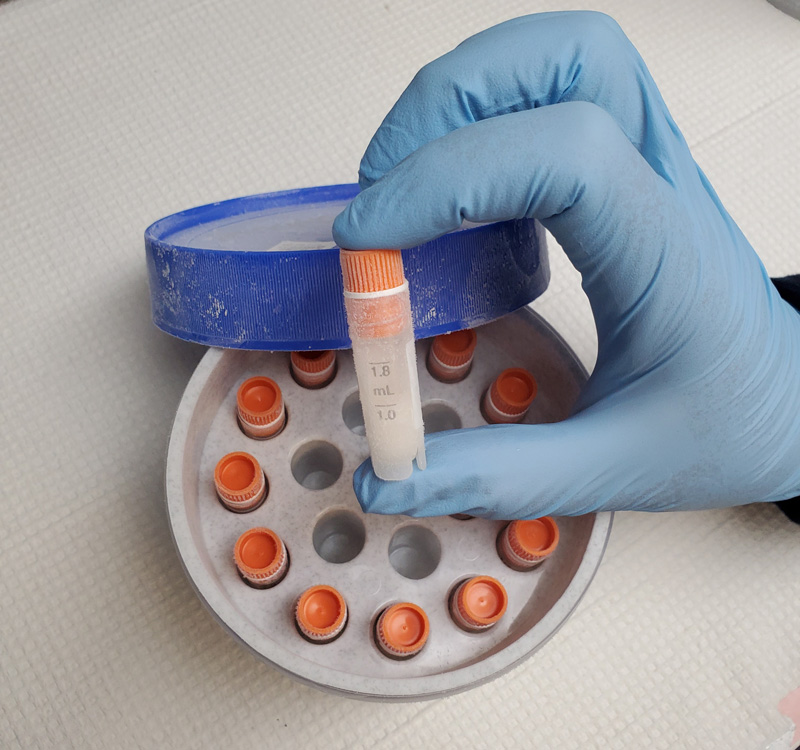 By Megan Conkling and Shirley Pomponi, Florida Atlantic University - Harbor Branch Oceanographic Institute
Published May 11, 2022