Expedition Overview
From May 1 - 14, 2022, scientists from the Florida Atlantic University Harbor Branch Oceanographic Institute will conduct an expedition to explore coral and sponge habitats within Flower Garden Banks National Marine Sanctuary (FGBNMS) and nearby areas in the northwestern Gulf of Mexico in order to assess their potential for biopharmaceutical, or "natural," products.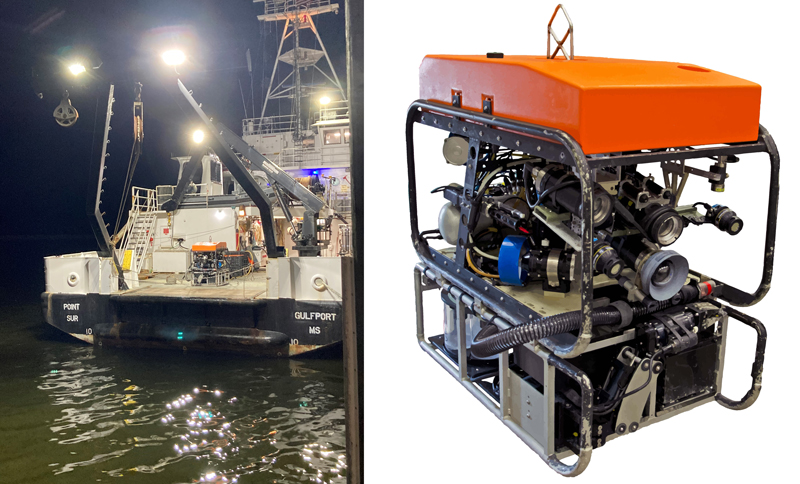 Almost 50% of the medicines we use today come from nature. Medicines like morphine and penicillin are chemical compounds made by plants or microorganisms (bacteria and fungi) for protection from predators or to fight off infections. The chemicals made by nature are often called "natural products." Marine plants and animals are also rich producers of natural products.
Although Flower Garden Banks are a "hot spot" of biodiversity that likely provides outstanding opportunities for finding new natural products with medical applications, the region targeted for exploration on this expedition has been well-observed but not sampled for biotechnological applications. Sailing on the University of Southern Mississippi's Research Vessel Point Sur, the expedition team will use the National Marine Sanctuary Foundation's remotely operated vehicle Mohawk to document biodiversity at deep coral and sponge habitats and to collect benthic specimens for further analysis. They will study the natural products made by the sampled organisms in assays and examine their biochemical functions.
The main objective of the expedition is to explore the deepwater habitats within and adjacent to FGBNMS, with the hopes of discovering new microorganisms, sponges, corals, and other marine organisms rich in natural products that can be turned into biopharmaceutical products or used as biomedical research tools. Having previously discovered marine resources with clinically proven therapeutic value, the expedition team is hopeful that they will be able to find new clinical applications of natural products to fight off human illnesses and diseases.
This project addresses NOAA's interests in the Blue Economy and aims to fill in knowledge gaps regarding deepwater marine habitats in the U.S. Exclusive Economic Zone and extended continental shelf. It will also generate long-term resources for biopharmaceutical research and development, including frozen specimen and microbial, sponge cell, and DNA libraries. The research team's ongoing work on culturable organisms and on harnessing biosynthetic genes will also call for sustainable preservation and management of natural resources.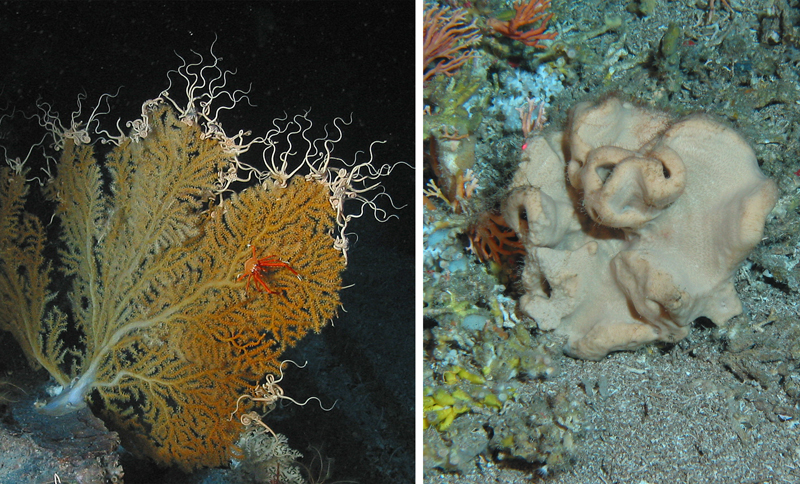 Published May 1, 2022