Expedition Summary
In 2018, scientists developed and successfully tested advanced equipment for collecting water samples at great ocean depths while accounting for the impacts of pressure and temperature on deep-sea microbes found in such an environment.
An international collaboration between scientists from the University of California, San Diego (UCSD), the University of Concepción in Chile, and the University of Rhode Island led to the successful testing of a pressure-retaining sampler (PRS) launched on a lander to collect water samples in the deep ocean in July 2018. Developed by the Bartlett Lab at UCSD, the lander is capable of being deployed to full ocean depth (11,000 meters or 36,089 feet) and is equipped with a payload for collecting seawater with the PRS and maintaining the samples at in situ conditions.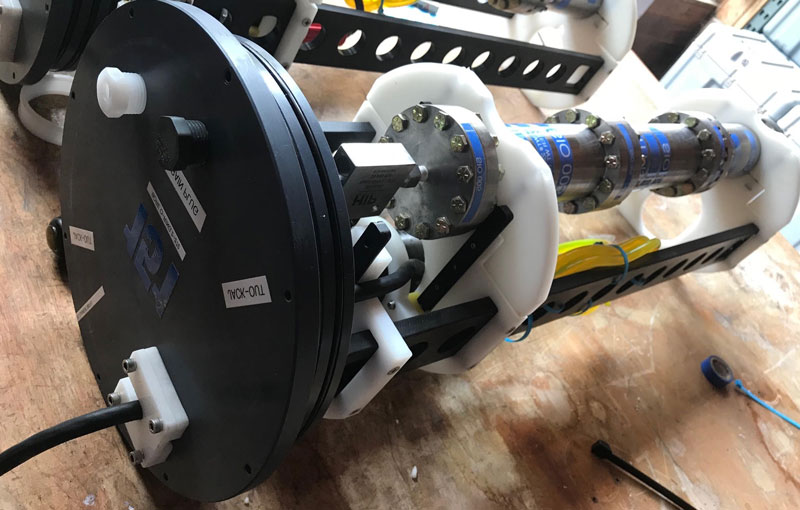 During the testing of the lander, seawater samples were collected at a depth of about 2,000 meters (6,562 feet) in the San Clemente Basin off of Orange County, California. Additional expeditions were conducted to further collect and analyze PRS samples from more than 8,000 meters (26,247 feet) deep in the Atacama Trench in the eastern Pacific Ocean off the coast of Peru and Chile in April 2018 and in the Puerto Rico Trench in September 2018. Analyses of these samples included cell counts and metagenome characterization of the active and total microbes collected with and without decompression.
A fundamental property of life in the ocean is that with increasing water depth comes increasing pressures and thus the need of cells to adapt. Microorganisms that have adapted to the deep-ocean environment are especially sensitive to pressure and temperature changes. As a result, pressure and temperature shifts during the retrieval of water samples from the deep ocean can significantly affect the composition and physiology of marine microbes in the samples. Specifically, hadal trenches and oceanic locations deeper than 6,000 meters (19,685 feet) are thought to have distinct microbial communities compared to those at shallower depths due to high hydrostatic pressures, topographical funneling of organic matter, and biogeographical isolation. At great depths, the communities are composed of a mixture of these specialized microorganisms and inactive exogenous members that sink from shallower depths. Most hadal-depth recoveries of seawater are, however, made using free-falling or free-ascending autonomous ocean landers due to the costs and risks of operating at such depths.
With the advanced lander-PRS system developed and the controlled experiments completed as part of the Instrumentation to Assess the Untainted Microbiology of the Deep-Ocean Water Column project, scientists were able to make careful assessments of the impacts of decompression and temperature change during seawater recovery and time and pressure during incubation on the abundance, activity, community composition, and genomic properties of deep-sea microbes.
Among their discoveries is the higher quantity and diversity of microbial cells found in seawater samples collected while maintaining the in situ pressure and temperatures during recovery, as compared with their counterparts obtained with decompression. The Bartlett Lab has also devised an improved mechanism of culturing deep-sea microbes through a high-pressure recirculating bioreactor. They found that incubating microbes using gas-permeable bags in the temperature-controlled bioreactor, in which oxygenated water is recirculated through the cultivation chamber, enhances the microbial growth rates and yields of aerobic microbes.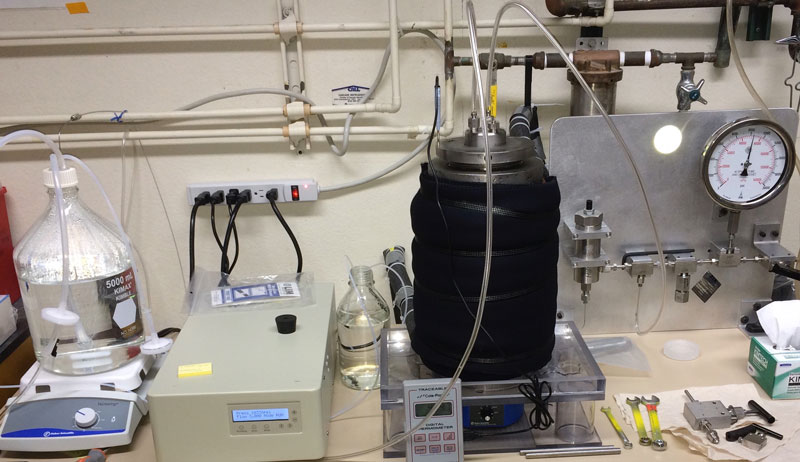 As the scientists continue their in-depth analyses, data collected, mostly in the form of DNA sequences, will be submitted to the public databases at the National Center for Biotechnology Information and the Department of Energy via the Systems Biology Knowledgebase (KBase) and the Integrated Microbial Genomes & Microbiomes (IMG/M) platforms. Lander and PRS engineering details will also be made publicly available via the Bartlett Lab website. Through this project, the science team hopes to catalyze future studies for advancing sampling methods and culturing techniques for deep-sea microbiological research and exploration.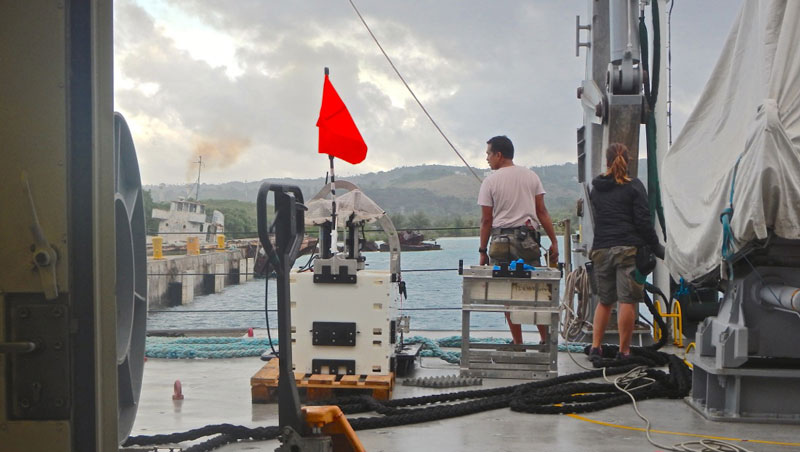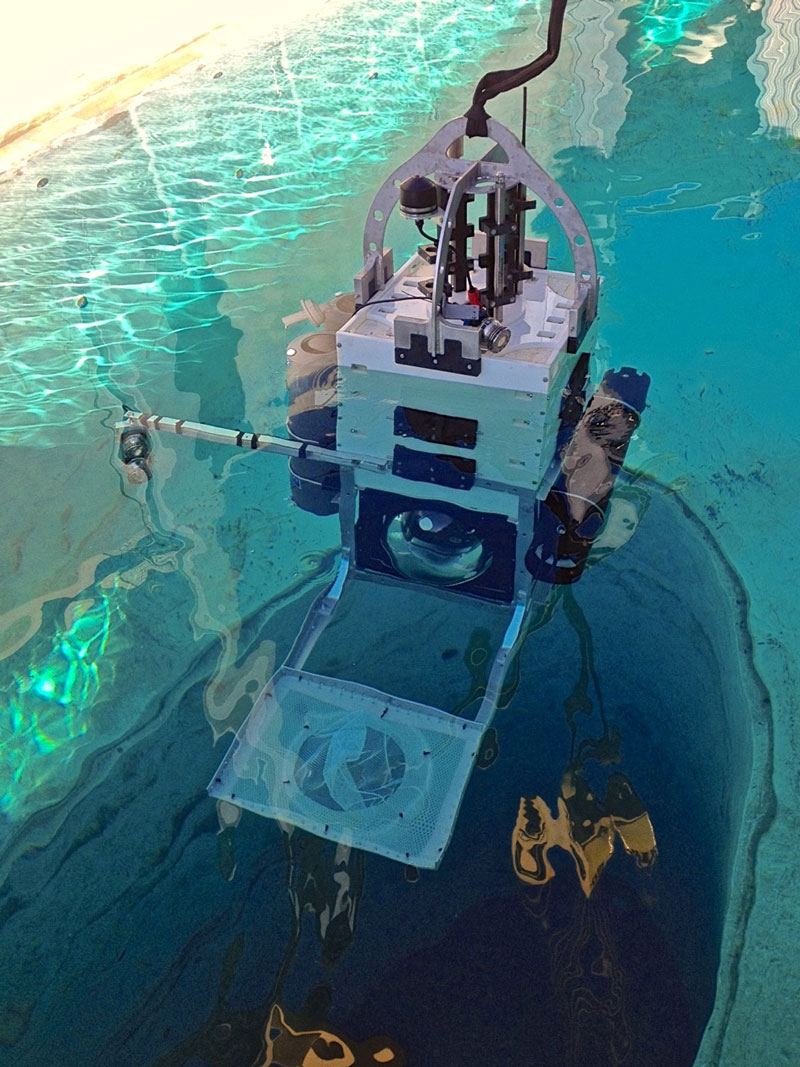 Contributed by Liang Wu, NOAA Ocean Exploration
Published July 5, 2022

Funding for this project was provided by NOAA Ocean Exploration via its Ocean Exploration Fiscal Year 2017 Funding Opportunity.