Meet the Explorers
Explore! Journey to Earth's Largest Habitat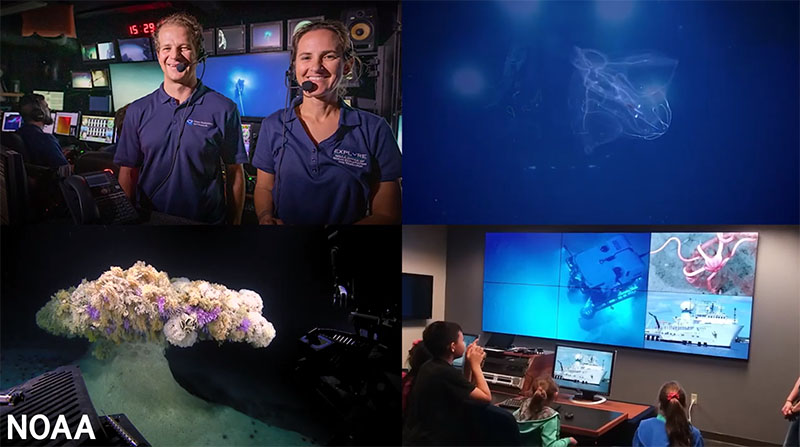 2021 is NOAA Ocean Exploration's 20th Anniversary, and June is World Ocean Month. As part of the joint celebration, NOAA Communications released a story map that takes viewers deep into Earth's largest habitat.
As the only federal agency mandated to explore the ocean, NOAA is making great progress as it strives to close prominent gaps in our basic understanding of U.S. deep waters and seafloor and deliver the ocean information needed to strengthen the economy, health, and security of our nation.
Dive into this story map to learn more about NOAA's exploration activities in the deep sea and immerse yourself in some of the underwater worlds explored during past NOAA Ocean Exploration expeditions.
Explore! story map: Original multimedia version