November 11
Sea stars, also called starfish or asteroids, are known for their distinctive five-part symmetry, a characteristic which identifies not only sea stars, but all of their modern relatives including the brittle stars, sea urchins, feather stars and even the worm-like sea cucumbers.
What is less commonly known, however, is that many sea star species regularly possess more than five rays, also called arms. There are two general reasons why we observe sea stars with more than five rays. One reason is that the animal in question has recently undergone what is called asexual reproduction, and literally split itself into two separate individuals. Since sea stars typically have five rays, the two halves will not always finish with equal numbers. These sea stars might have anywhere from two to seven or more rays. You might see these types of species on the glass wall of your tropical aquarium.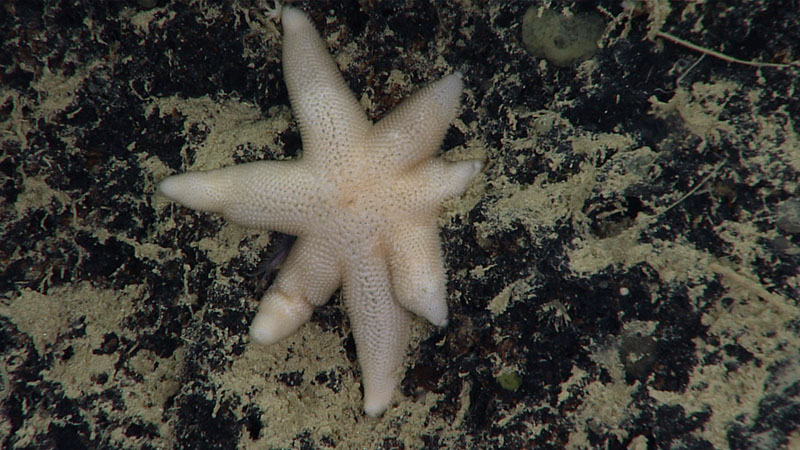 Another reason you might see an adult sea star species with fewer arms can be recent predation. Sometimes crabs, fishes, or even other sea stars will attack a sea star and the animal will "release" the arm as a decoy or defense, leaving it with one less arm. Many species can regenerate these arms in several weeks or months.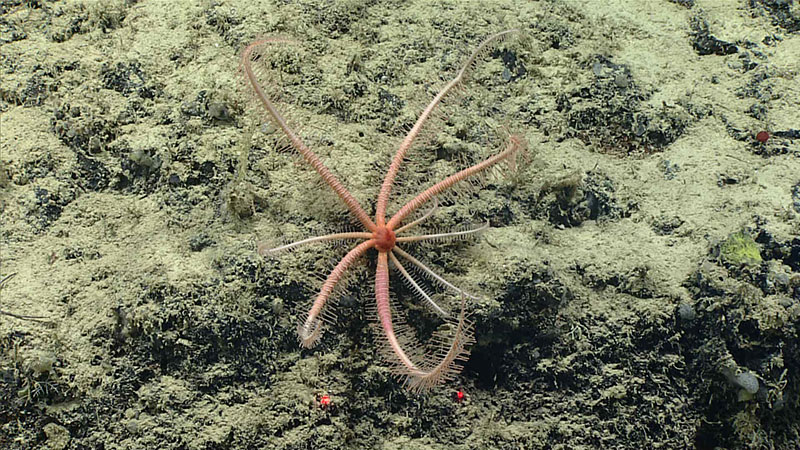 But there are many species of sea stars which naturally have more than five rays. Many species have multiple arms, numbering in a range from 10 to 25, and one Antarctic species has up to 50! Brisingid sea stars, for example, are frequently observed by NOAA Ship Okeanos Explorer and have anywhere from 6 to 18 very elongated and fragile arms. That is related to the fact that these types of sea stars extend their arms into the water and can use small jaw-like structures on their arm spines acting like "Velcro" to capture tiny crustaceans. Having multiple arms can be very advantageous if you feed in this manner.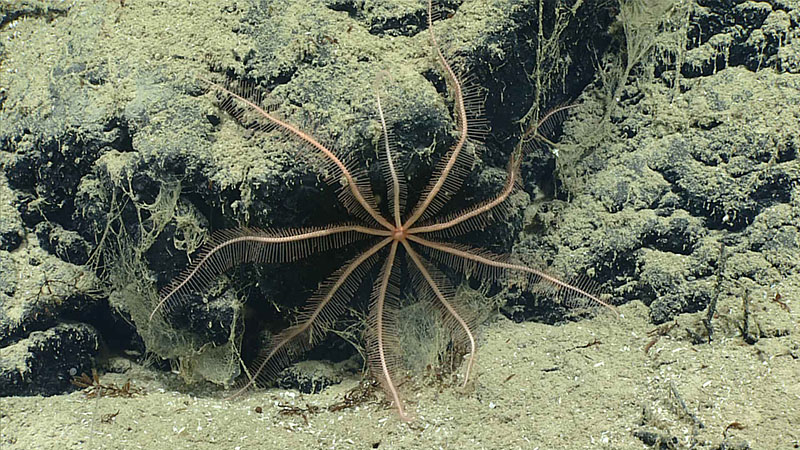 In 2015, NOAA Ship Okeanos Explorer observed a rare deep-sea sun star, Laetmaster spectabilis, which had seven rays rather than the five observed in most other sea stars. Many of the genera and species in this family, the Solasteridae, have between 6 and 15 arms and almost all of them are known as effective and voracious predators of other invertebrate animals, including sea cucumbers, sea urchins, and even other sea stars. This turns out to be a common trend: many sea stars with multiple arms are predators, sometimes highly voracious ones!