Expedition Summary
February 23-March 3, 2022, NOAA Ocean Exploration led an expedition in the Gulf of Mexico and the western Straits of Florida to "shake down" the mission and related systems on NOAA Ship Okeanos Explorer.
The primary purpose of the shakedown was to ensure that the remotely operated vehicle (ROV), mapping, telepresence, positioning, and other important systems needed to conduct scientific activities were working properly and prepared for the season ahead. While system testing and troubleshooting took priority, we can't have a shakedown without some degree of ocean exploration, which helps us better understand the deepwater areas of the region.
ROV testing and operations consisted of seven dives using the dual-bodied ROV system of Deep Discoverer and Seirios. Dives ranged in depth from 490 to 3,420 meters (1,608 to 11,220 feet). During these dives, ROV engineers tested Deep Discoverer's existing electronic, hydraulic, lighting, and camera systems.
Shakedowns are also a good time to test new tools and technologies. This year, for example, we successfully piloted Deep Discoverer from shore in Rhode Island and tested a low-light camera with a tool to stimulate bioluminescence (picture Deep Discoverer holding a tennis racket) that allowed us to observe the production of light by corals and organisms in the water column.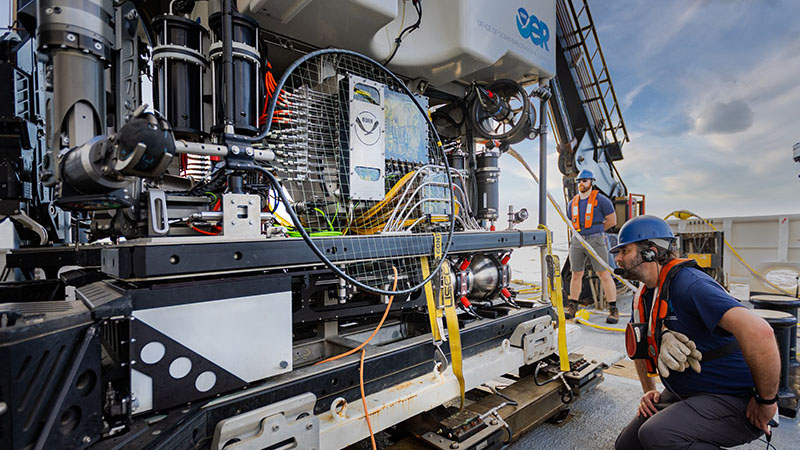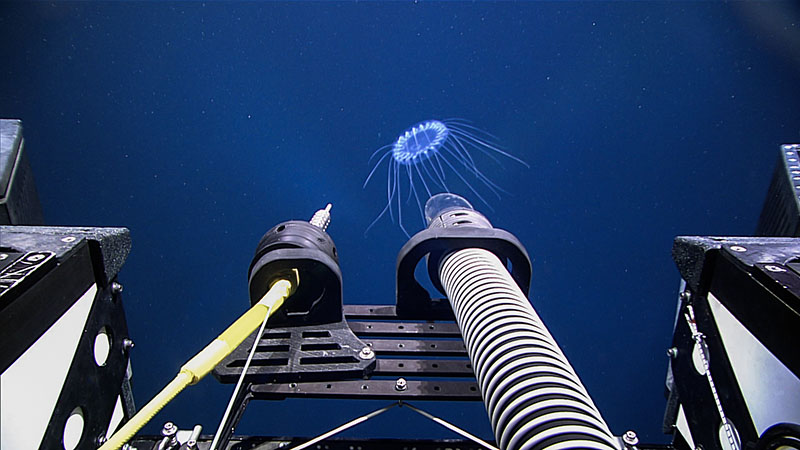 Also, while testing our new BlueView sonar, which helps ROV pilots detect objects and features before light from the ROV reaches them, we targeted a site on the seafloor at a depth of 1,830 meters (6,004 feet) that was believed to be a shipwreck. The test was another success. With video from the dive and extensive research, scientists confirmed that the wreck is likely the historically significant 19th century whaler Industry.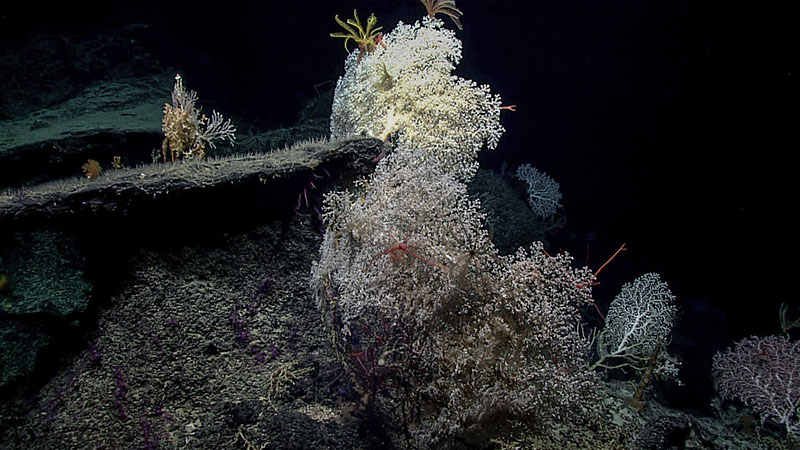 Other exploration highlights included the collection of 12 samples (3 geological and 3 biological; 6 water for environmental DNA analysis), the observation of a rich biodiversity of corals and sponges in a coral garden-like environment, and the first sighting of a candelabra octocoral in the Gulf of Mexico.
Since ocean exploration depends on accurate mapping data, we adjusted the multibeam sonar system for maximum accuracy and tested and assessed its readiness and the readiness of associated systems and equipment. In addition to the shakedown objectives, we mapped 4,926 square kilometers (1,902 square miles) and 829 linear kilometers (515 miles) of seafloor in areas deeper than 200 meters (656 feet), focusing on areas with no or low-quality mapping data.
Operations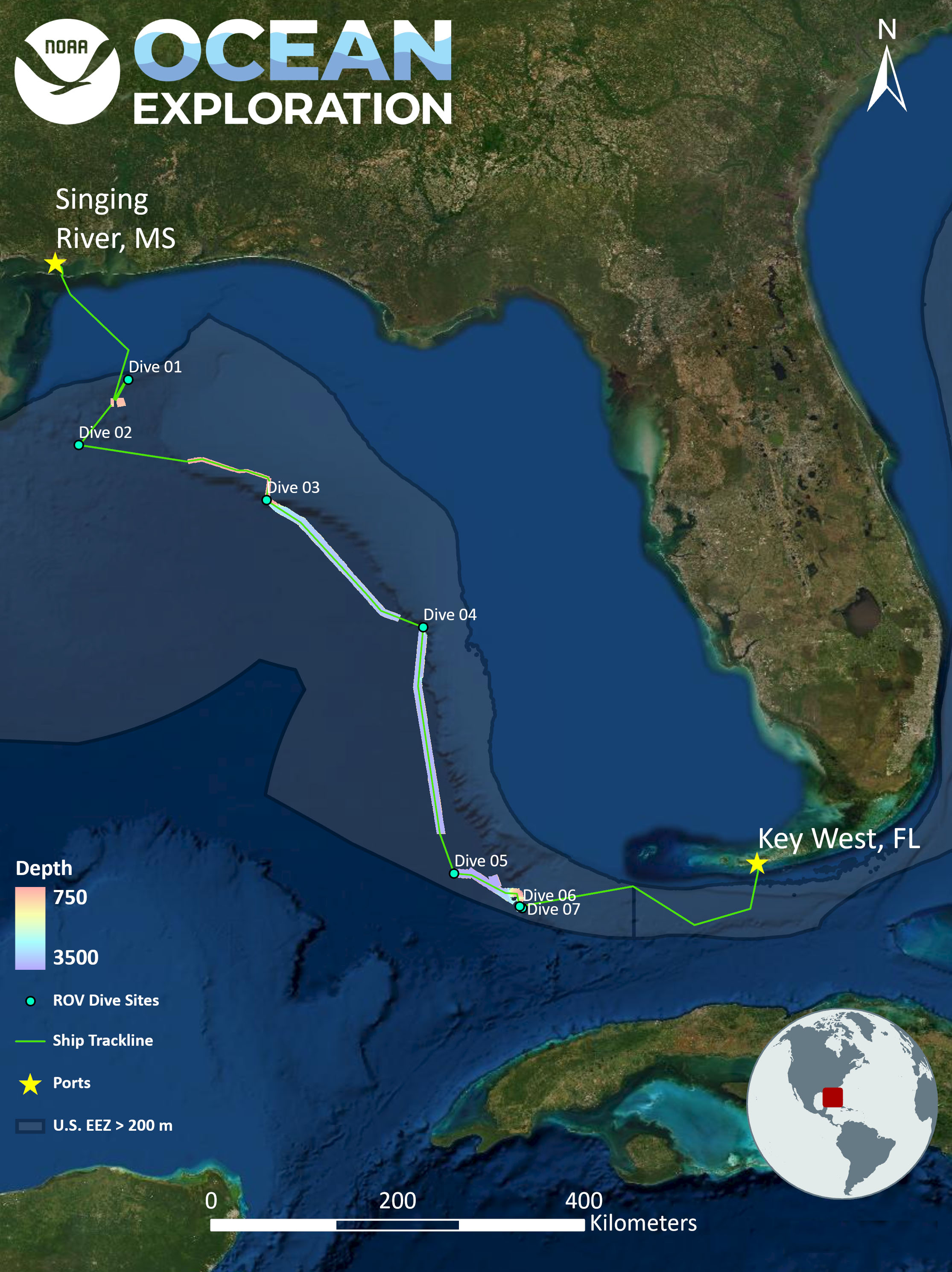 Education Themes
Education Theme pages provide the best of what the NOAA Ocean Exploration website has to offer to support your classroom during this expedition. On each theme page, you will find links to expedition features, lessons, multimedia, career information, and associated past expeditions.