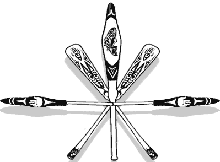 ---
Reference works on Northwest Canoes

Arima, Eugene - Thoughts on the Nuu-cha-nulth Canoe in Nuu-Chah-Nulth Voices, Histories, Objects and Journeys. Alan Hoover ed. Royal British Columbia Museum, 2000.

Durham, George - Notes On The History of Indian Canoes in the Northwest. Pacific Northwest Quarterly, Vol. 46, No. 2 pp. 33-39, 1995.

Lincoln, Lesley - Coast Salish Canoes. Center for Wooden Boats, Seattle, 1991.

Neel, David The Great Canoes: Reviving a Northwest Coast Tradition. Douglas & McIntyre. Vancouver and Toronto, 1995.

Stewart, Hilary - Cedar: Tree of Life to the Northwest Coast Indians. University of Washington Press. Seattle and London, 1984.

Swan, J.G. - Indians of Cape Flattery. Smithsonian Contributions to Knowledge. Facsimile edition (1964), Shorey Publications, Seattle, 1868.

Waterman, T.T - The Whaling Equipment of the Makah Indians. University of Washington Publications in Anthropology, Vol. 1, No. 1, pp. 1-67, 1920.


Web Links:

Tribal Journeys 2002 website


White River Valley Museum on
traditional canoe construction.

---
Sign up for the Ocean Explorer E-mail Update List.