September 1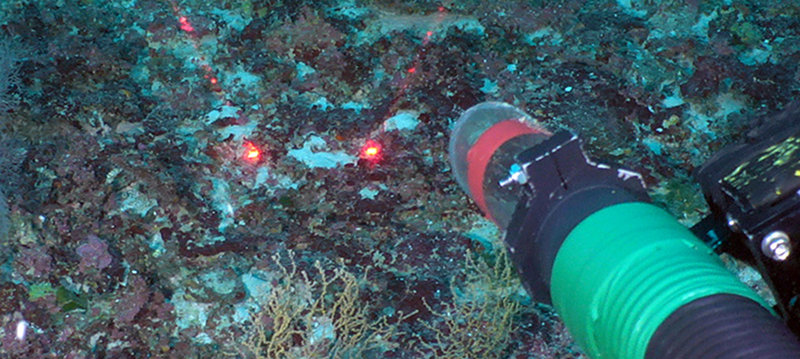 The first day of September brought us some of the best weather we have had out here. Maybe it was the best, or maybe it just seemed so because 'September' sounds like the beginning of fall and the cooler temperatures that come with the season. Though we have entered peak hurricane season in Florida, the fine day erased thoughts of the remnants of Erika, Danny, and whoever follows in the hurricane list of names.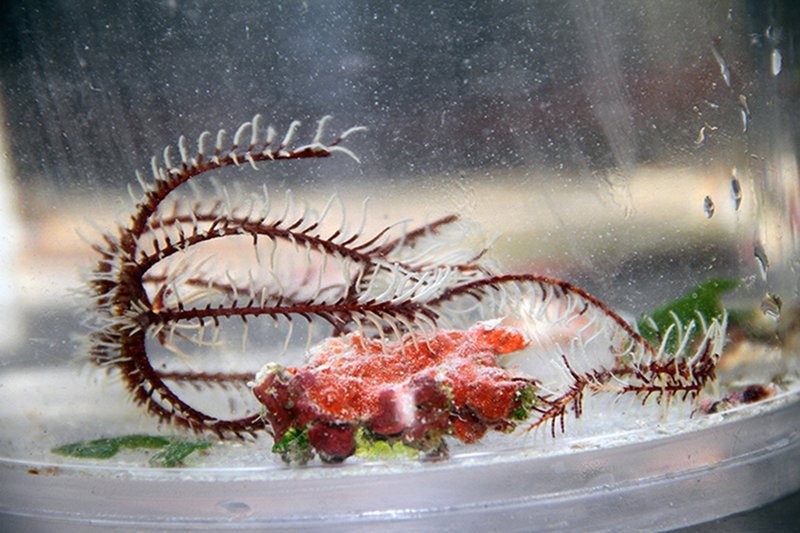 Sample Collections: The Key to Positive Identification
The Mohawk remotely operated vehicle (ROV) made two dives on Pulley Ridge and returned each time with good samples for our taxonomic identifications. We are unable to identify many of the organisms out here at sea, so they will go under the microscope or be subject to genetic evaluation in shore-based labs when we return.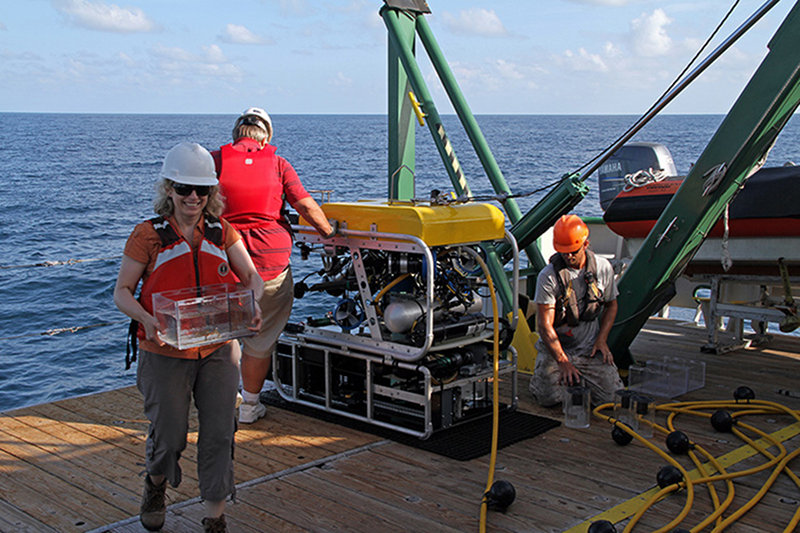 Collections for the day included sponges, gorgonians, coral, and algae. They are all sessile organisms, meaning they are fixed to the bottom and don't move around. This certainly helps make them easier targets for collection than even the smallest reef fish. Fish species are identified through visual sightings when the ROV is in the water and then post-cruise review of the recorded video.
To make up for their relative vulnerability due to being unable to move away or hide from potential predators, some of the sessile invertebrates, like sponges, produce chemicals for their defense. These chemicals make them of interest for biomedical investigation as potential medicines.
Tomorrow will be our last day for ROV operations before the research vessel heads back to its homeport at the University of Miami, so we are hoping for another fine September day at sea and some productive ROV explorations beneath the waves.