Expedition Summary
From May 1 - 14, 2022, scientists from Florida Atlantic University Harbor Branch Oceanographic Institute assisted by the remotely operated vehicle (ROV) team from the University of North Carolina Undersea Vehicle Program conducted an expedition aboard the R/V Point Sur to the Flower Garden Banks National Marine Sanctuary (FGBNMS) and nearby areas in the northwestern Gulf of Mexico. They discovered diverse marine organisms that hold potential for biopharmaceutical natural products.
While FGBNMS is known for its well-observed and breathtakingly beautiful corals, the exploration team focused on deeper depths and sites outside the sanctuary that had not yet been explored nor sampled for biotechnological and clinical applications. After conducting 29 dives using ROV Mohawk at depths ranging from 52 to 183 meters (170 to 600 feet), the expedition team collected 183 samples, including previously undiscovered species both inside FGBNMS at McGrail Bank and outside the sanctuary at Elvers Bank, 29 Fathom Bank, Rankin Bank, and Parker Bank. The expedition team located a great variety of habitats that foster an impressive diversity of corals, sponges, and other organisms with promising potential for testing and research on biopharmaceutical natural products.
For example, at Elvers Bank, the team found sponges (family Corallistidae) in the deepwater region that are shown to have rich chemistry based on initial analysis and can be turned into biopharmaceutical products or used as biomedical research tools. They also came upon rugged terrains that were teeming with life, such as striped shrimps, sponges, and gorgonian soft corals. At 29 Fathom bank, the exploration team discovered a diversity of sponges, an unusual tunicate that resembles a small geodesic dome, and bryozoans (including Schizoporella sp). The team identified the site as one of the best places for collecting sponges. They found very different types of sponges near Rankin Bank (Pachastrellidae and Corallistidae) and huge sponges (Xestospongia and Agelas) at McGrail Bank, some of which were at least a meter across. During their final dives at Parker Bank, the team collected a specimen (potentially Spongosorites) that was on their target list for sponge cell culture and they have initiated the taxonomy. They also collected an unusual sponge (Heteroscleromorpha, formerly called "Lithistids") at Parker Bank that looks like a flying saucer and possibly has rich chemistry as well.
The expedition team will begin working in the laboratory and continue their DNA analysis to identify all the species collected and test the possible natural products contained inside the samples. They are hopeful that they will be able to find new clinical applications of natural products to fight off human illnesses and diseases. Their work has not only contributed important data to the knowledge base of the expedition area, but also identified areas inside and outside FGBNMS deep in the Gulf of Mexico as hotspots of abundance and biodiversity worthy of responsible protection and sustainable management.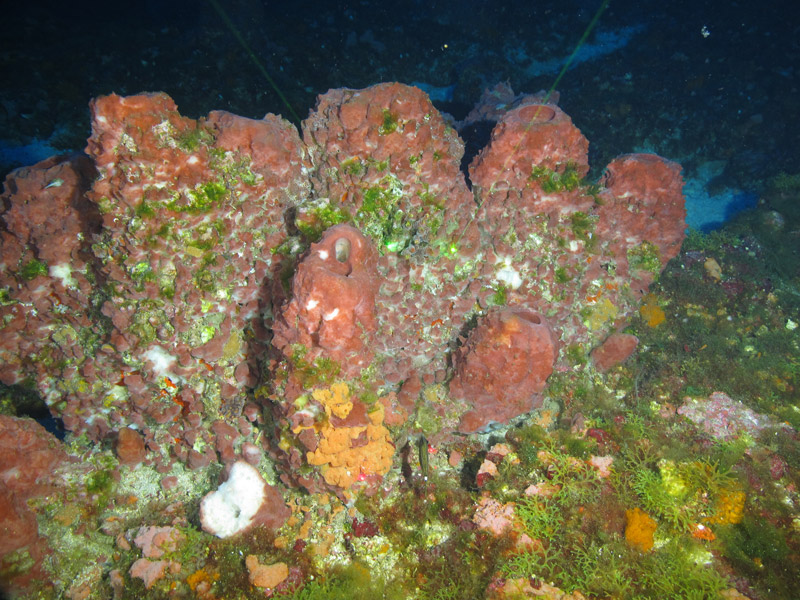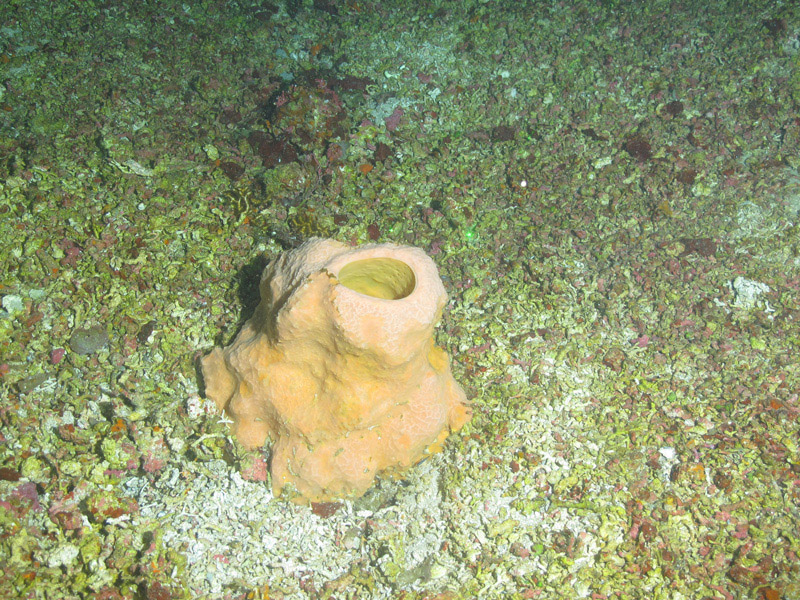 Operations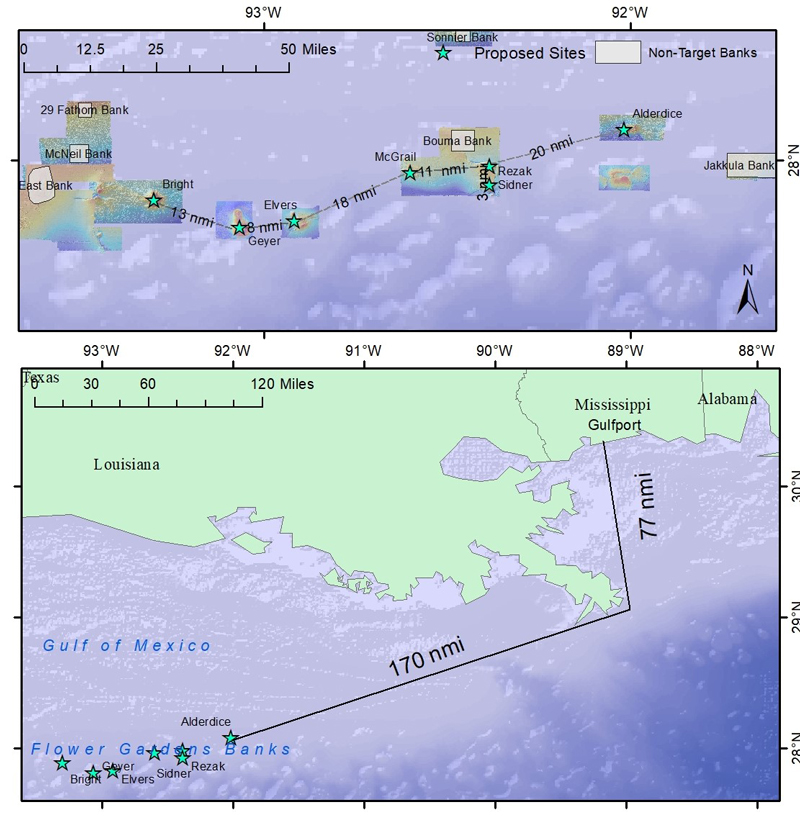 Education Themes
Education Theme pages provide the best of what the NOAA Ocean Exploration website has to offer to support your classroom during this expedition. On each theme page, you will find links to expedition features, lessons, multimedia, career information, and associated past expeditions.
Funding for this expedition was provided by NOAA Ocean Exploration via its Ocean Exploration Fiscal Year 2019 Funding Opportunity Grant Number NA19OAR0110302